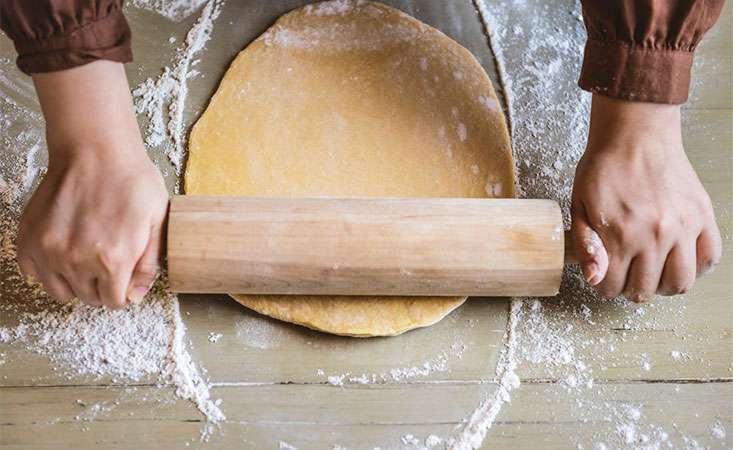 Editor's note: Each week, our Friday Fix series offers pancreatic cancer patients and caregivers a new topic related to health, diet and nutrition. For today's post, we chatted with chef Rocco Verrigni on how he changed his eating habits after being diagnosed with pancreatic cancer and diabetes.
Food is a big part of life for Rocco Verrigni, who worked as a culinary arts instructor for 37 years before retiring to launch his own personal chef business. But when he received diagnoses for both pancreatic cancer and diabetes, he had to adjust his eating habits.
"I wanted to eat the way I ate before," Verrigni said, "but that way doesn't suit my needs anymore."
While both diseases can significantly change a person's eating habits, Verrigni viewed these challenges as opportunities to find or invent new recipes that were good for him.
It took some trial and error, of course. And on the days when his stomach felt "off," Verrigni stuck to the BRAT diet (bananas, rice, applesauce and toast) until he felt better.
In addition to eating healthy foods, Verrigni focused on helping his body make the most of them.
He's grateful for pancreatic enzymes, which support digestion by breaking down fats, proteins and carbohydrates. Research shows that, when taken properly, pancreatic enzymes can help pancreatic cancer patients deal with symptoms like indigestion and more.
Good nutritional care improves outcomes and is critical for your quality of life. The Pancreatic Cancer Action Network (PanCAN) strongly recommends that patients have access to pancreatic enzymes and see a registered dietitian.
Verrigni describes his approach to eating well as an ongoing process and says that what works for him may not work for others. So, he hopes you take his tips with a grain of salt (pun very intended):
Eat small meals and snacks throughout the day. "Try to avoid getting overly full."
Check with your doctor or registered dietitian about food you should avoid. "If it's safe to try out a certain food, experiment by having a small portion."
It is okay to enjoy small treats in moderation. "Don't deprive yourself so much that life is not fun or full."
Come back to our blog each week for a new installment of the Friday Fix.