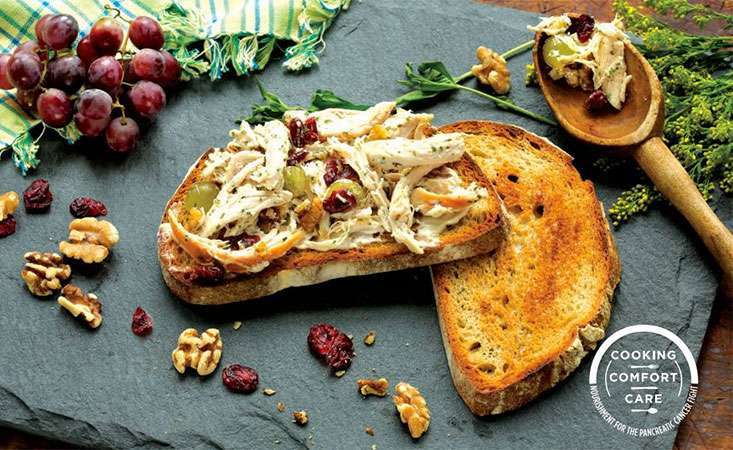 Weight loss is a common problem for people with pancreatic cancer – it can be associated with treatment or with the cancer itself.
The Pancreatic Cancer Action Network's (PanCAN) Patient Services team offers patients diet and nutrition tips that may help control weight loss, including:
Eating six to eight small meals/snacks throughout the day
Eating calorie-rich, nutrient-dense foods
Restricting or avoiding foods that may cause or worsen diarrhea
Asking a doctor or dietitian whether pancreatic enzyme replacement products maybe be helpful
Maintaining adequate hydration
Since each individual patient has different nutritional needs, we recommend patients consult with a registered dietitian for nutritional advice.
For today's Friday Fix, we consulted with Maria Petzel, Jeannine Mills and Katrina Claghorn, dietitians who specialize in pancreatic cancer, about which foods to eat to gain weight. Here are their recommendations:
For protein:
Nuts, seeds and nut butters (as tolerated)
Whole milk yogurt or non-dairy yogurts (for example, those that are coconut-based)
Full-fat dairy products (consider also using half-and-half in place of milk)
Egg/tuna/ham/chicken salad on sandwiches or on crackers
Protein bars
Cream cheese
For healthy fats*:
Avocado
Guacamole
Olives
Mayonnaise
*Patients should discuss with their healthcare team, as they may need to take more enzymes to compensate for these increased fats.
For carbohydrates:
Pasta and grains, like farro and barley (great as an addition to soups)
Cereal (as a meal or snack)
Dried fruit
Granola
Wheatgerm
Smoothies
Potatoes/sweet potatoes
Winter squash
Recipes incorporating some of these ingredients include:
Apple Butternut Squash Pancakes
Sweet Potato and White Bean Fritters
For additional tips on managing weight loss, resources to find a dietitian, or to request a copy of our Diet and Nutrition booklet, please call
Patient Services
at 877-272-6226.
Pancreatic cancer patients and caregivers can also access comprehensive disease information, reviewed and approved by renowned leaders in the field by completing our contact form.