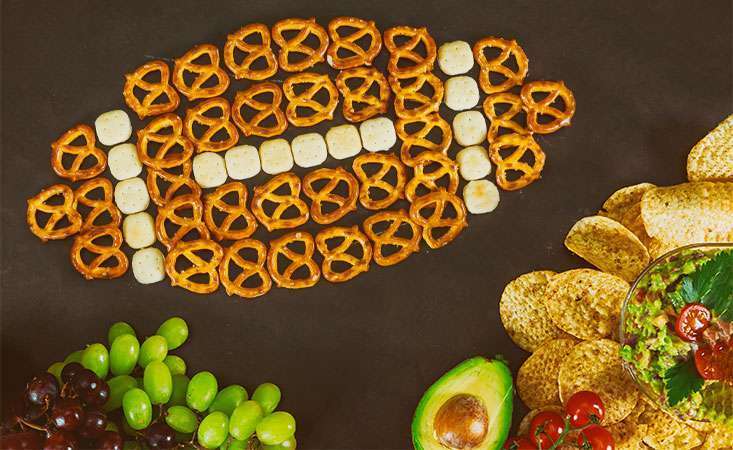 The Super Bowl and savory snacks … an essential duo not unlike the quarterback and wide receiver.
Whether you're hosting a party this Sunday, going to someone else's for the big game, or simply staying home as a party of one or two and need snack ideas, we've lined up a few recipes that are healthy AND super simple for no fumbles in the kitchen.
These recipes are also suitable for those with pancreatic cancer; as with snacks in general, they can be easier to eat than a regular size meal when your appetite is decreased.
For patients, senior clinical dietitian Maria Petzel of the Pancreas Surgery Program at MD Anderson Cancer Center and an emeritus member of the Pancreatic Cancer Action Network (PanCAN) Scientific and Medical Advisory Board notes, "Socializing while eating is one way to cope with a poor appetite. It's natural to eat more when you're not focused on every single bite of food."
Contact PanCAN's Patient Central
for comprehensive disease information – including our diet and nutrition booklet, nutrition tips and recipes – and help finding a registered dietitian in your area.