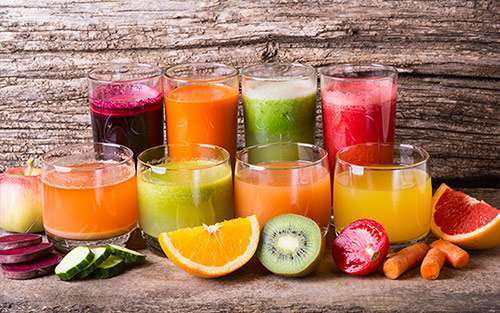 Maria Petzel, senior clinical dietitian for the Pancreas Surgery Program at MD Anderson Cancer Center, answers a question on our minds: What's the truth about cleanses? Here's what she said:
"Cleanses and detoxes are trendy and popular. But our bodies naturally 'cleanse' or 'detox' 24 hours a day. This is the process of removing toxins that we ingest, inhale or absorb or that are the result of byproducts of metabolism. Toxins are naturally excreted through urine, sweat, stools and exhalation.
"Cleansing programs vary – some simply suggest removing processed and non-organic foods from the diet, so as to limit the intake of toxins. Other programs suggest a full fast – this may actually be harmful and could suppress the body's natural detox process."
Instead of cleanses, you can do these five things to support your body's natural detoxification process:
Drink plenty of water
Eat plenty of vegetables and fruits
Maintain bowel regularity through high fiber intake
Eat probiotic foods (yogurt, sauerkraut, tempeh, etc.)
Get adequate amounts of protein in your diet (protein is also part of the detox process)
Pancreatic cancer patients should consult with a doctor or dietitian before modifying their diet.
Contact PanCAN's Patient Central
for comprehensive disease information – including our diet and nutrition booklet, nutrition tips and recipes – and help finding a registered dietitian in your area.
Come back to our blog each week for more Friday Fix: Your Weekly Nutrition Supplement.