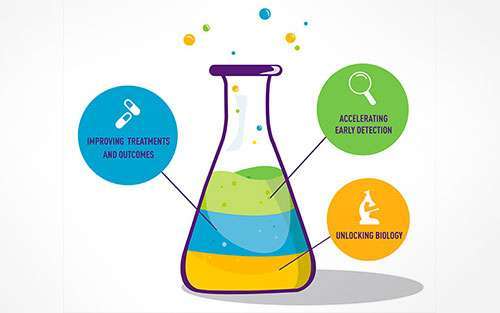 The Pancreatic Cancer Action Network (PanCAN) recently announced our 2017 research grants, awarding 17 grants to 21 researchers at 12 institutions across the country. PanCAN's new grants portfolio is thoughtful and comprehensive, including approaches to unlocking the biology of pancreatic cancer, improving treatments and outcomes for patients and accelerating early detection methods. Today, we are excited to take a closer look at the five biology projects funded this year!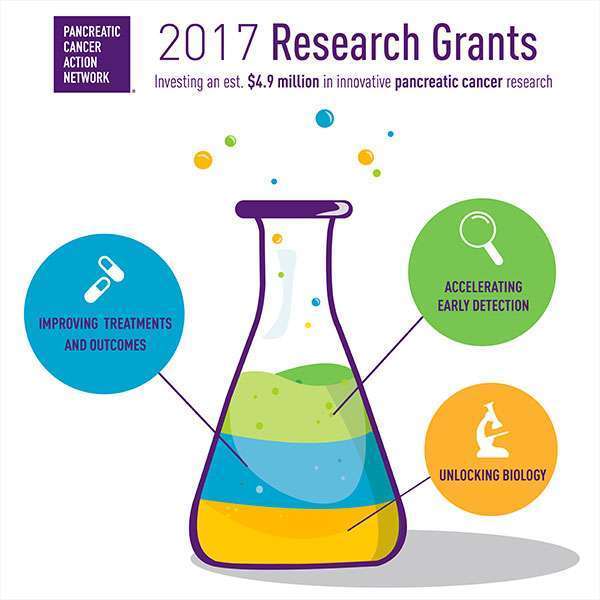 Why is it important to understand the biology of pancreatic cancer?
This is the foundation of our fight against this formidable disease. Understanding how pancreatic cancer grows and spreads in its unique tumor environment enables us to find more effective ways to detect and target the cancer and improve treatments for patients.
In 2017, PanCAN supported five innovative biology projects – everything from finding novel ways to stop KRAS, a genetic mutation found in 95 percent of pancreatic cancers – to better understanding cachexia, a devastating muscle wasting condition affecting more than 70 percent of patients with pancreatic cancer.
Explore the novel biology research we are funding:
Learn more about all our 2017 grantees and make a gift today to support critical research.