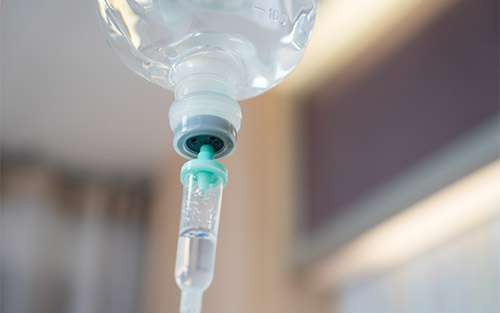 Pancreatic cancer is difficult to treat. There are a few standard treatments, but there are additional options that we encourage patients to consider. We strongly recommend that patients discuss their treatment goals with their healthcare team and know all their options at every stage of disease. Here are some frequently asked questions about pancreatic cancer treatment options, including those that go beyond standard of care.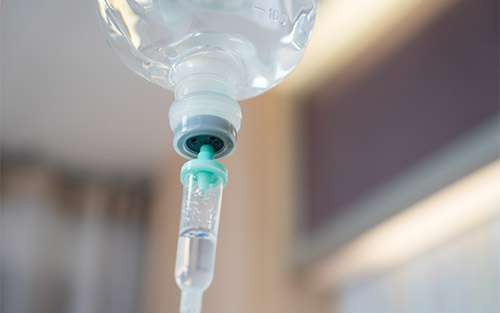 What does "standard of care" mean?
"Standard of care" refers to a drug or treatment that is accepted by medical experts as a proper treatment for the disease and that is widely used by healthcare professionals.
What is the standard of care for pancreatic cancer?
For early stage patients, surgery is usually performed if a patient is a candidate, followed by adjuvant therapy, which is additional treatment applied after the initial approach. This may include chemotherapy or chemotherapy with radiation, and the goal is to get rid of any cancer cells that may remain after surgery. If surgery cannot be performed right away or if the patient is high risk, chemotherapy and/or radiation may be given, often with the goal of shrinking the tumor so that surgery can be performed later.
The standard of care for metastatic pancreatic cancer is typically one of two chemotherapy regimens: FOLFIRINOX (5-FU, leucovorin, irinotecan and oxaliplatin) or Gemzar® + ABRAXANE®. Surgery is not typically used in this case because it is a localized treatment and would not target the cancer cells outside of the pancreas. Instead, systemic treatments, such as chemotherapy, that work throughout the body are used.
What are examples of going beyond the standard of care?
Clinical trials go beyond the current standard of care by investigating new treatments or new combinations of treatments. Pancreatic cancer patients who participate in clinical research have better outcomes. We strongly recommend clinical trials at diagnosis and during every treatment decision.
There are also off-label treatments, which have been shown to be effective against the disease but are not specifically approved to treat pancreatic cancer.
What is the best way a patient can discuss receiving treatment that is outside standard of care with their doctor?
It is important to have open communication with the healthcare team about goals of treatment. If a patient is interested in treatments outside the standard of care, they should ask their doctor about clinical trials and off-label treatments. Our PanCAN Patient Services Case Managers can provide a list of questions to ask the doctor. If the patient does not feel comfortable with the decisions that are being made regarding treatment options, they should consider seeking a second opinion.
How can a patient research treatments that are beyond standard of care?
PanCAN Patient Services can provide patients with a personalized list of clinical trials to discuss with their doctor. They can also provide information on off-label treatments that are commonly used for the patient's stage and type of pancreatic cancer.
Patients who undergo molecular profiling may also learn of additional treatment options available to them. Our Know Your Tumor® precision medicine service gives eligible patients access to molecular profiling if it is not available through their doctor or treatment center.
For more information about pancreatic cancer treatment options or other disease-related topics, contact PanCAN Patient Services.