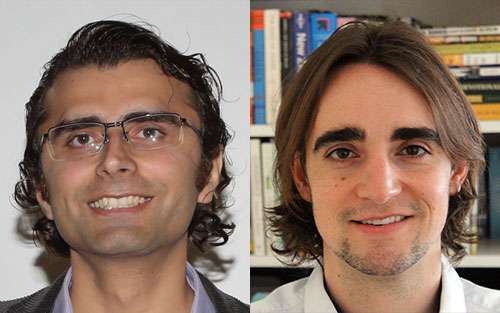 The chemotherapy gemcitabine is widely used to treat pancreatic cancer patients. However, many patients develop resistance to the drug, leading to disease progression and contributing to poor patient outcomes.
But new research published in Cancer Cell describes a mechanism of pancreatic cancer resistance to gemcitabine treatment – and a potential strategy to overcome it.
The lead author of the study is Pankaj Singh, PhD, professor at the Eppley Institute for Cancer Research at the University of Nebraska Medical Center. Singh received a 2013 PanCAN Career Development Award that funded the project described in the paper.
"We've known for many years that cancer cells, and particularly pancreatic cancer cells, metabolize, or break down, sugar and other nutrients differently from healthy cells," explained Singh. "Our research suggests that this abnormal metabolism contributes to the cells' ability to survive despite exposure to gemcitabine."
Gemcitabine functions by introducing a faulty version of one of the bases that makes up DNA, cytidine, into cancer cells. When the imposter cytidine gets incorporated into DNA, the cells can no longer make healthy new DNA and growth stops, ultimately causing cell death.
Singh and his colleagues demonstrate that the aberrant way that pancreatic cancer cells metabolize sugar creates an abundance of cytidine, allowing the cells to effectively ignore the presence of the "fake" cytidine from gemcitabine.
Important new work on Gem resistance in #PancreaticCancer from @VineePurohit, Singh Lab, et al. Fun collaboration! @Cancer_Cell @PanCAN pic.twitter.com/nK8l7Ff1HT

— Lyssiotis Lab (@LyssiotisLab) July 11, 2017
Encouragingly, blocking the cancer cells' ability to break down sugar or to create more cytidine could be viable strategies to alleviate the cells' resistance to gemcitabine and make the drug more effective, leading to improved patient outcomes.
This study represents a collaboration between Singh and several other PanCAN-associated researchers, including grantee Costas Lyssiotis, PhD, assistant professor of molecular and integrative physiology at the University of Michigan Medical School. Singh and Lyssiotis both received PanCAN grants in 2013 and met at the PanCAN Annual Scientific Meeting later that year.
"One of the goals of our competitive Research Grants Program is to attract and retain the brightest young investigators to the pancreatic cancer field," said Donna DeDario Manross, senior director of Scientific & Medical Affairs at the Pancreatic Cancer Action Network. "In addition, we bring junior and senior investigators together as part of our Community for Progress to encourage data-sharing, mentorship and opportunities to forge collaborations."
Lyssiotis added, "Pankaj and I met and formed this collaboration at our first PanCAN meeting. And I should add, that's not the only productive collaboration that I've formed through interactions at the Annual Scientific Meeting – undeniably one of my favorite meetings of the year!"
Donate today to support leading-edge research and other critical scientific and clinical endeavors to end pancreatic cancer.