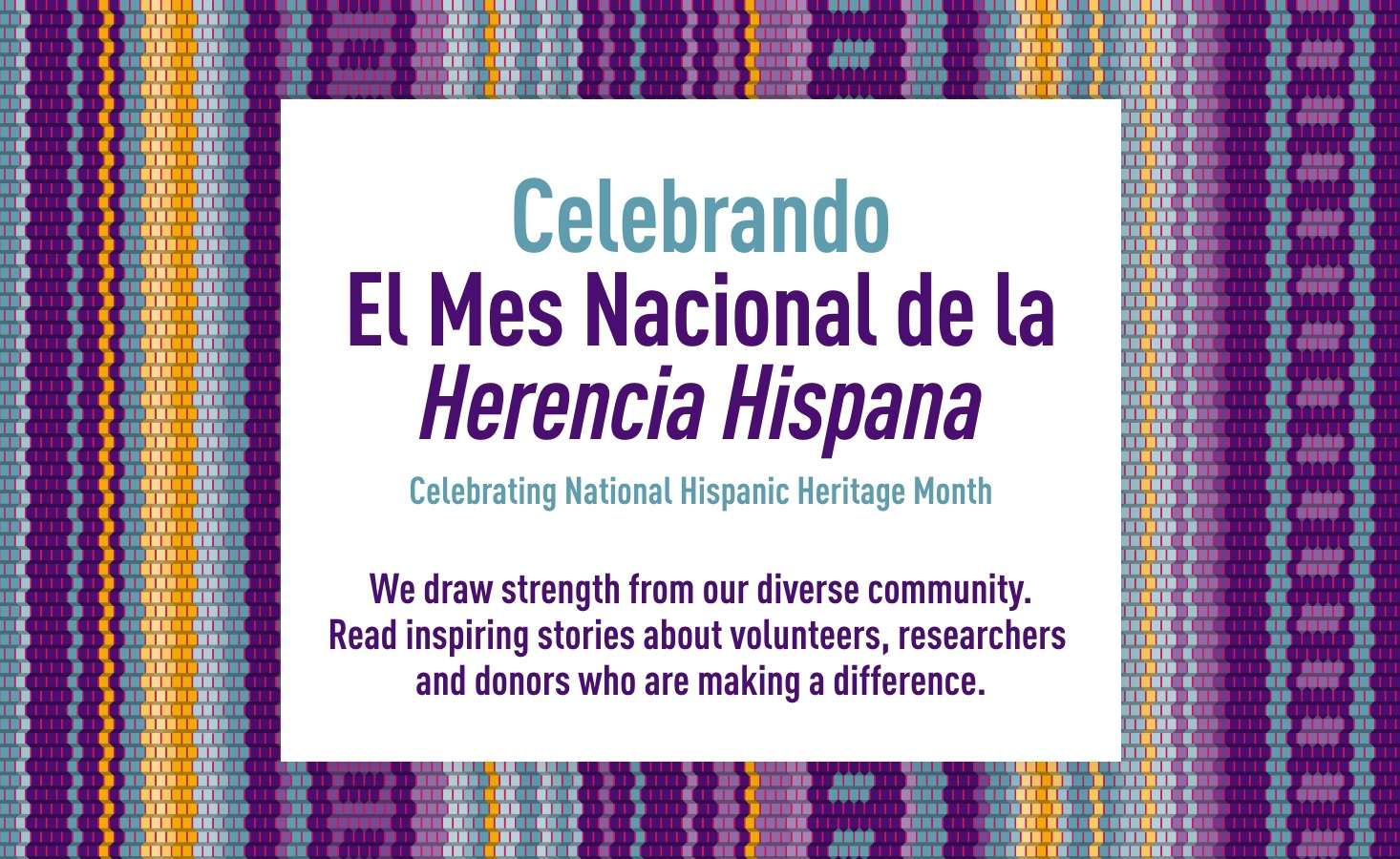 The PanCAN community draws strength from its diversity as we continue to work hard to improve the lives of all people impacted by pancreatic cancer.
From Sept. 15 to Oct. 15, during National Hispanic Heritage Month, we celebrate the Hispanic community's countless contributions to PanCAN and share inspiring stories about just a few of the many people who are making a difference for patients and their families.
From researchers and healthcare professionals to volunteers and fundraisers, we are grateful to have such a vibrant and dynamic group committed to helping patients with pancreatic cancer thrive. For the next month, we'll be sharing a range of inspiring stories, including:
Dr. Nicolette Juliana Rodriguez, a PanCAN grant recipient and early career investigator in the Division of Cancer Genetics and Prevention at Dana-Farber Cancer Institute whose research stands to help improve pancreatic cancer outcomes for Black and Latino/a/x communities.
Juan Piña, a Spanish-speaking member of our PanCAN Patient Services team who calls PanCAN a "north star" for patients and families looking for guidance and support. He's motivated by his own family's story to make sure language isn't a barrier for those who need help.
Joelle Hervis, a PanCAN volunteer and advocate who was inspired to get involved after the death of her beloved grandmother, Martina, from pancreatic cancer in 2017. She helps to organize PanCAN PurpleStride Broward-Palm Beach and is a strong proponent of PanCAN's mission in her community.
Find these stories and others on Facebook, Instagram and Twitter and we'll be looking out for your stories, too. Tag @PanCAN and share more about the inspiring people you know who are making a difference.
And then join the cause –we need your support to keep our community strong. Donate to PanCAN today and help make progress for patients and families.
Haga una donación
de cualquier tamaño hoy para acelerar el progreso para los pacientes. Todas las iniciativas científicas y clínicas de PanCAN, incluyendo el programa de servicios para el paciente, PanCAN Patient Services, son financiados por patrocinadores generosos.
Make a gift
of any size today and speed progress for patients. All of PanCAN's innovative scientific and clinical research initiatives, as well as its PanCAN Patient Services for patients, caregivers and loved ones, are funded by generous donors.