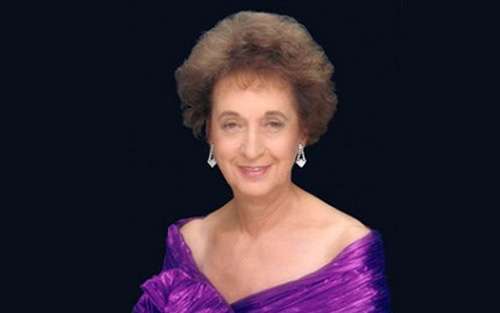 The woman who inspired our national movement to end pancreatic cancer would have been 89 today.
Rose Schneider, mother of PanCAN founder Pamela Acosta Marquardt, was born on August 24, 1928. In December 1996, she died, just six months after being diagnosed with pancreatic cancer. She was 68.
At a time when the five-year survival was around 4 percent, and patient and caregiver resources were severely scarce, Pam knew she had to take action. She knew she needed to transform her anger and grief into hope. But how?
Her first step was to order ribbons to help raise awareness about the devastating disease. But what color? Purple. It was regal, strong, and it would honor her mom. It was, after all, her mom's favorite color.
But more needed to be done.
So in November 1998, Pam produced the inaugural "An Evening with the Stars" celebrity gala, which funded the first ever early detection lab for pancreatic cancer. Three months later in 1999, she founded the Pancreatic Cancer Action Network.
Today, PanCAN has a nationwide grassroots network of over one million people attacking this disease on all fronts through advocacy, clinical initiatives, research and patient services.
And thanks to the network's purple army of supporters, there are more people living longer every day as survival rates continue to climb.
This momentum and this national movement were all inspired by a mom.  A mom, whose favorite color is now globally associated with pancreatic cancer.
We must continue rallying against the disease that has taken the lives of countless mothers, daughters, fathers, sons, sisters, brothers, colleagues and friends.
Wage Hope with Pam this fall at PurpleStride Charlotte, PurpleStride Cincinnati, PurpleStride Columbus,  PurpleStride San Diego, PurpleStride Nashville, PurpleStride Puget Sound, PurpleStride Silicon Valley, PurpleStride Dallas-Fort Worth and PurpleStride Orange County. You can also honor her mother directly by joining or donating to Team Rose for PurpleRideStride Minnesota on September 16.
To learn about PurpleStride®, the walk to end pancreatic cancer, go to purplestride.org.