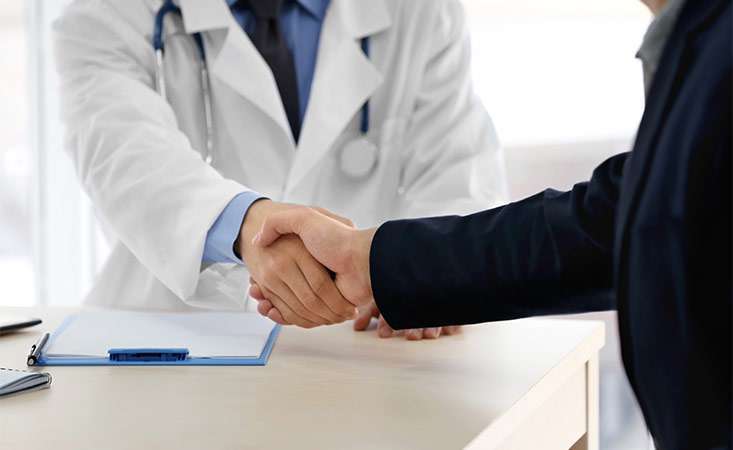 The Pancreatic Cancer Action Network (PanCAN) recently interviewed one of our PanCAN Patient Services Case Managers about how pancreatic cancer patients can best prepare for appointments with their doctor. Here are some helpful tips:
Q: What should I take with me to my appointments?
A: Being as prepared as possible for your visit is important. Here are a few recommendations on what to take with you:
A notepad and pen so you can take notes. Consider keeping your notes in a binder or journal so you can refer to them at future appointments.
A copy of your medical records, including a list of prescriptions, known allergies, etc., especially when meeting with other doctors on your healthcare team. Also, any information pertaining to your diagnosis, including lab results (CT scan, MRI, EUS, ERCP, CA 19-9 and biopsy results), can be helpful, especially if you are getting a second opinion. The Pancreatic Cancer Action Network strongly recommends you seek a second opinion, as needed, at any point in your diagnosis.
Consider taking a list of questions prepared in advance.
Q: What kinds of questions should I ask?
A: Anything and everything! Contact PanCAN Patient Services to receive a fact sheet with suggested questions to ask your oncologist and other members of the healthcare team. A few areas you may want to cover include:
Q: Should I take someone with me to my appointments?
A: It can be very helpful to bring another person along to medical appointments. A friend or family member can be supportive, provide an extra set of ears and ensure that all questions are answered. It can also be helpful to have a person with you to help relieve any emotional concerns.
Q: Is it OK to record my conversations with my doctor so I can reference them later?
A: Recording what's said at your appointment is a good way to avoid missing important information. Just be sure to ask the doctor for permission to record the meeting before you do so.
Q: How do I get the most out of my time with my doctor?
A: In summary, it's important to arrive prepared, but not to the extent that you are overwhelmed. Every question may not be answered at every appointment, and that's OK – consider narrowing your list of questions to just a handful to make it more manageable.
Write down your symptoms or side effects and provide this information to your healthcare team before the appointment, if possible. Invite a trusted friend or family member to attend the visit and/or ask the provider if you can record the appointment.