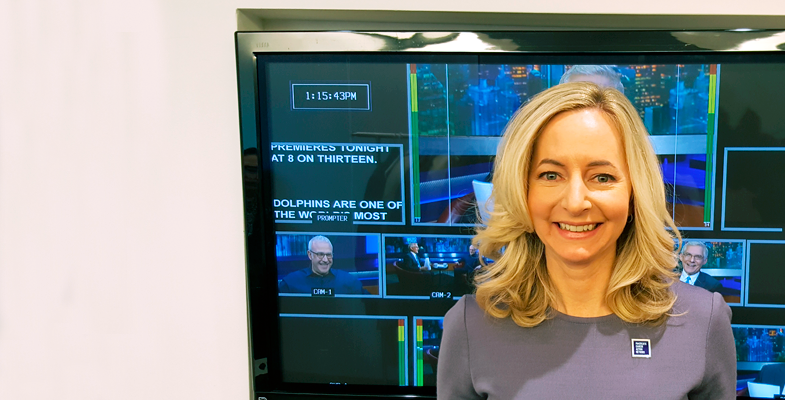 This Sunday, Oct. 15, tune-in to iHeart Radio Dallas' "Sunday Morning Magazine" public affairs show featuring Pancreatic Cancer Action Network president and CEO Julie Fleshman, JD, MBA.
Fleshman will be joined by University of Texas Southwestern medical oncologist and PanCAN grant recipient Muhammed (Shaalan) Beg, MD to discuss symptoms and risk factors for the world's toughest cancer with host Anna De Haro.
Additionally, the duo will tease PurpleStride Dallas-Fort Worth, the walk to end pancreatic cancer. The community-led event presented by Bell Nunnally & Martin LLP is on Saturday, Nov. 11 at Kylde Warren Park.
Tune-in to the interview at the following times:
• 6 a.m. on NOW 102.9, Star 102.1 and Lone Star 92.5
• 6:15 a.m. on 106.1 KISS FM
• 6:30 a.m. on 97.1 The Eagle
• 8 a.m. and 10:30 a.m. on Talk Radio 1190 AM
PurpleStride Dallas-Fort Worth will take place during Pancreatic Cancer Awareness Month, where people across the country will demand better for patients and survival.
Register for PurpleStride DFW at purplestride.org/dfw. To find a PurpleStride near you, visit purplestride.org.
Listen to the full interview courtesy of iHeart DFW below.