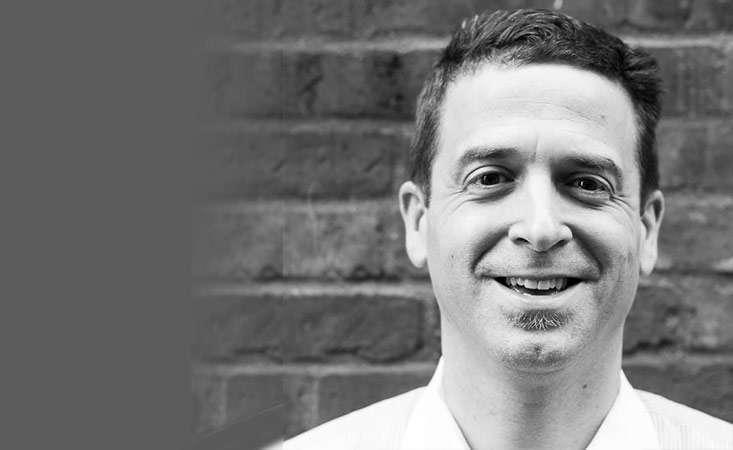 The pancreatic cancer community is no stranger to loss. With a five-year survival rate of just 9 percent, pancreatic cancer is the world's toughest cancer. This year, more than 53,600 Americans will be diagnosed with the disease, and approximately 43,090 will lose their lives.
Sadly, Matt Bencke, 45, co-founder of the successful tech company Mighty AI, passed away this morning from the disease, after a short battle of less than three months.
After his diagnosis, Bencke penned a private letter to his family and closest friends to share what he was going through. After some encouragement from his support network, he shared the personal piece publicly, and it was featured in WIRED magazine.
His willingness to share his journey with others outside of the pancreatic cancer community has been key to raising vital awareness. Bencke's story was read and shared by hundreds of thousands, if not millions, and put a face to this deadly disease.
Pancreatic cancer is so deadly because there is no screening test or early detection method for the disease. The early warning signs of pancreatic cancer are vague and are commonly misdiagnosed for a less serious ailment. Patients may go months, even years, without knowing that they have pancreatic cancer, which delays treatment and allows the disease to progress.
In Bencke's case, he thought he had tweaked his back on vacation. Two months of excruciating back pain prompted Matt to visit urgent care and ultimately receive his shocking pancreatic cancer diagnosis.
Efforts are underway, including those supported by the Pancreatic Cancer Action Network's Research Grants Program, to devise improved methods to detect the disease earlier and to develop better, more effective treatment options.
An evening of music in honor of Bencke, put together by his wife, Amy Mezulis, daughters, Anna and Elsie, and close friends, will take place in Seattle on Oct. 23. Proceeds from the "Live for Matt" concert will benefit PurpleStride Puget Sound, the walk to end pancreatic cancer, via team Matt's Army.
This November for Pancreatic Cancer Awareness Month, take action and help raise awareness for pancreatic cancer, just like Bencke did by sharing his courageous story. Join the Pancreatic Cancer Action Network to demand better for patients and for survival.
To learn how you can Demand Better this November, visit pancan.org/demandbetter.