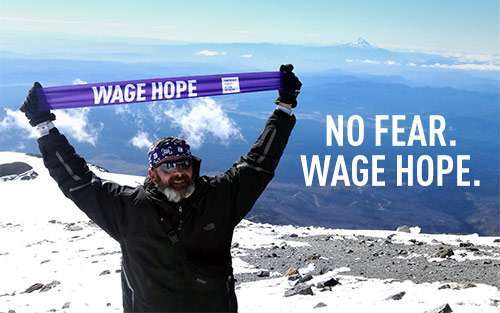 Pancreatic cancer patients who participate in clinical research have better outcomes. Every treatment available today was approved through a clinical trial. The Pancreatic Cancer Action Network strongly recommends clinical trials at diagnosis and during every treatment decision.
We want everyone to know how important pancreatic cancer clinical trials are. For patients who need to make treatment decisions now, clinical trials often provide the best treatment options. At the same time, trial participation helps future patients by contributing to groundbreaking treatment research.
Learn More
This month, join us to:
Access the best information available about pancreatic cancer clinical trials
Spread awareness to those who may benefit from a clinical trial
Learn why clinical trials are valuable treatment options
When facing pancreatic cancer, treatment decisions may happen quickly. Many times, patients and families feel overwhelmed, and it can be hard to understand all of the information that's available. We want to help you understand all of your treatment options so you feel confident when making those decisions.
Together, we can move beyond fear to Wage Hope for better treatment options.
We're always here to help. Contact a PanCAN Patient Services Case Manager for in-depth details about clinical trials and to get your questions answered. Case Managers are available Monday – Friday, 7 a.m. – 5 p.m. Pacific Time.