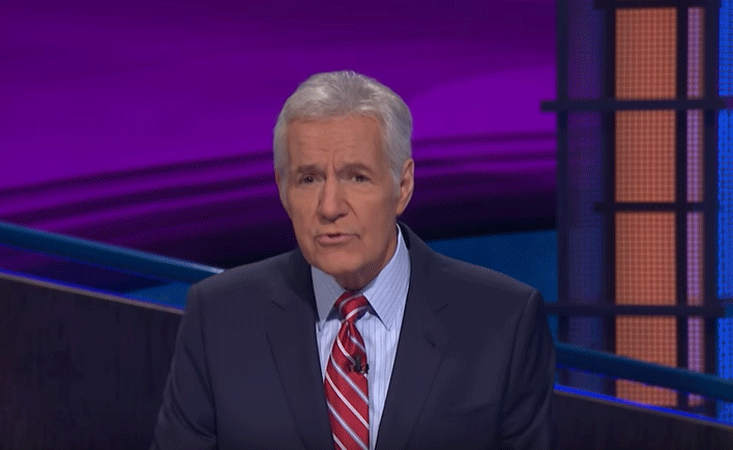 Alex Trebek, longtime host of TV game show, "Jeopardy!," announced Wednesday, March 6, that he has been diagnosed with stage IV pancreatic cancer.
"Now normally, the prognosis for this is not very encouraging, but I'm going to fight this, and I'm going to keep working," said Trebek.
Trebek has been the host of America's Favorite Quiz Show® since 1984. He has won five Daytime Emmy® awards for Outstanding Game Show Host and received a Lifetime Achievement Award in 2011.
Trebek added, "With the love and support of my family and friends and with the help of your prayers also, I plan to beat the low survival rate statistics for this disease."
Pancreatic cancer is the third leading cause of cancer-related death in the United States with a five-year survival rate of just 9 percent.
Risk factors for developing pancreatic cancer include family history of the disease, age, chronic or hereditary pancreatitis, smoking, obesity and long-standing diabetes. These and other risk factors are still being investigated.
Pancreatic cancer may cause only vague symptoms that could indicate many different conditions within the abdomen or gastrointestinal tract. Symptoms may consist of:
pain (usually abdominal or back pain)
weight loss
jaundice (yellowing of the skin and eyes)
loss of appetite
nausea
changes in stool
recent-onset diabetes
Trebek joins a growing list of notable public figures affected by the world's toughest cancer. The Pancreatic Cancer Action Network (PanCAN) sends well wishes to Trebek, his family and loved ones.
Contact Patient Central
with questions about pancreatic cancer risk factors and for other information and resources related to the diagnosis and treatment of pancreatic cancer.
Images used for this blog are assumed to be in public domain. If you are the owner of an image(s) used in this blog and believe their use on this site is in violation of any copyright law, please contact media@pancan.org.