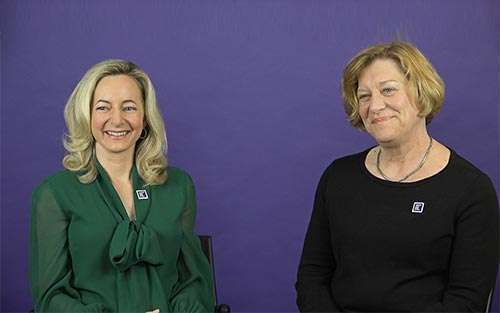 The Pancreatic Cancer Action Network's Scientific & Medical Affairs team acknowledged for key contributions to a study analyzing the pancreatic cancer research funding landscape.
Research funding is of critical importance for pancreatic cancer, the third leading cause of cancer-related death in the United States, with a five-year survival rate of only 9 percent. Greater resources for scientists and clinicians are imperative to improve patient outcomes and to achieve the Pancreatic Cancer Action Network's goal to double pancreatic cancer survival by 2020.
When it comes to supporting pancreatic cancer research efforts taking place at academic institutions and cancer centers across the country, we play a critical role in two arenas – directly funding research projects through private philanthropic support and advocating for increased funding and resources from the federal government.
A study that was recently published online in the journal Gastroenterology analyzes the funding landscape for pancreatic cancer research and reinforces that our two-pronged approach is working.

Watch Julie Fleshman, JD, MBA, Pancreatic Cancer Action Network president and CEO, and Lynn Matrisian, PhD, MBA, chief science officer, discuss the findings and importance of the study.
"Between 2003 and 2013, the total funding dedicated to pancreatic cancer research increased by a remarkable four-fold," explained Lynn Matrisian, PhD, MBA, chief science officer of the Pancreatic Cancer Action Network, who was involved with the study. "And even more strikingly, the contribution of private funding within the pool of research support during that period went from around 10 percent to almost 20 percent – nearly doubling!"
Matrisian, along with other members of the Pancreatic Cancer Action Network's Scientific and Medical Affairs team, are cited as contributing to the study's concept and design, acquiring and analyzing data and drafting and revising the manuscript. The authors are our colleagues at Cedars-Sinai Medical Center and the International Cancer Research Partnership.
"Private sources like the Pancreatic Cancer Action Network account for nearly 20 percent of the funding that supports pancreatic cancer research laboratories," said Andrew Hendifar, MD, medical oncology lead for the Gastrointestinal Disease Research Group at Cedars-Sinai and co-director of Pancreas Oncology, who is the lead author on the paper. "And the remaining 80 percent of dollars come from federal sources, primarily the National Cancer Institute (NCI)."
The Pancreatic Cancer Action Network's Research Grants Program is carefully designed to synergize with the NCI and other funding agencies.
"Our early-career grants aim to help young researchers accumulate the necessary data to be eligible for larger, sustainable grants from the NCI," Matrisian continued. "And, most of the translational and clinical research projects that we fund are made possible because the NCI and other funders paid for the foundational biological studies."
Despite the impressive four-fold increase in funding directed at pancreatic cancer research over the decade examined, there is still a significant need for more resources and more scientists to be able to make quick and meaningful progress for patients facing a pancreatic cancer diagnosis.
"The paper published in Gastroenterology provides an important analysis of the type and amount of pancreatic cancer research being funded," added Matrisian. "We can use this information to help us identify gaps, partner with other stakeholders and strategize our approach to fighting the disease moving forward.
"There is unprecedented progress in the pancreatic cancer research field now – and we must continue this momentum and increase research funding even further to achieve our goal to double survival by 2020."
Learn more about how you can help support our research efforts.