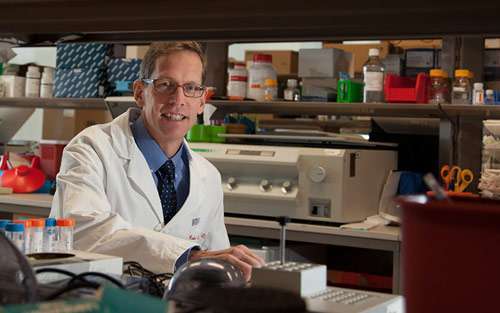 Earlier this week we announced Precision Promise, the first large-scale precision medicine trial that will put the patient at the center of every decision and help advance our goal to double pancreatic cancer survival by 2020.
This national effort will transform outcomes for patients with pancreatic cancer and revolutionize the way clinical trials are conducted.
We're proud to partner with prestigious medical centers who were selected through a competitive peer-review process. These initial sites will provide treatment to patients enrolled in the Precision Promise clinical trial in 2019.
We asked the Precision Promise principal investigators to share their thoughts on this revolutionary program. Here are some of their responses….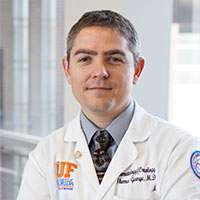 Thomas George, MD, FACP
Director, Gastrointestinal Oncology Program
University of Florida Health
"Being an inaugural member of the Precision Promise Clinical Trial Consortium ensures that our patients have access to some of the most cutting-edge and innovative therapies available in the world for pancreatic cancer. The tools to help our patients fight pancreatic cancer and advance the field are now at our ready — we're going to crush this disease and now have the collective team to do it."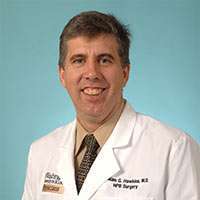 William Hawkins, MD
Neidorff Family and Robert C. Packman Professor
Washington University School of Medicine in St. Louis
"As a surgeon and researcher, my top priority is to improve therapies for pancreatic cancer patients. Precision Promise has the same purpose, and our team at Washington University and our affiliated Siteman Cancer Center are proud to be one of the 12 initial sites offering these innovative clinical trials to our patients."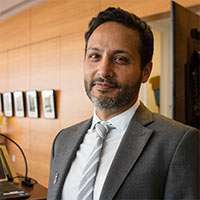 Andrew Hendifar, MD, MPH
Co-Director, Pancreas Oncology
Cedars-Sinai Medical Center
"We are incredibly excited to be joining world-leaders in pancreatic cancer science and treatment to revolutionize our approach to clinical trials for this disease. Each patient will have their tumor evaluated and then offered the best research approach for that individual. This unique effort will bring together cancer centers and researchers across the globe and provide our patients the best clinical trial options as quickly as possible. We believe that this patient-centric approach will change the future of pancreatic cancer care."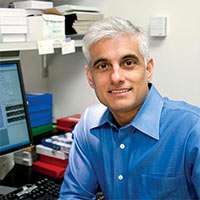 Sunil Hingorani, MD, PhD
Director, Center for Accelerated Translation in Pancreas Cancer
Fred Hutchinson Cancer Research Center
"This is driven by doing what is best for the individual patient, and that is the most important thing. For the first time, in a very real sense, we are going to be working with the patients to tackle this disease together. On the one hand, it's incredibly ambitious, and on the other hand it's exactly where we need to be to treat this tumor and, frankly, to treat cancer in general. Ultimately, we'd like to see this as a template for how you take care of every pancreatic cancer patient, at every site across the country."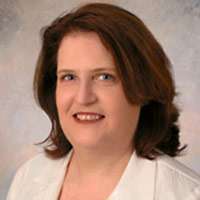 Hedy Kindler, MD
Medical Director, Gastrointestinal Oncology
University of Chicago
"Precision Promise is different. As investigators, we are coming together and devoting our collective energies to studying new, and potentially more meaningful approaches to treating pancreatic cancer. The precious lives of patients are in our hands and there's no time for wishful thinking. Precision Promise is an important step toward making real progress for all those touched by this devastating disease."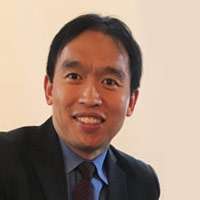 Andrew Ko, MD
Professor, Department of Medicine
University of California, San Francisco
"We're excited to have been selected as one of the inaugural sites for what promises to be an exciting and unprecedented effort, and to have the opportunity to work closely with our colleagues at other centers of excellence who share our commitment to tackling this tough disease. With such a small proportion of patients participating in clinical trials, this consortium will essentially guarantee that every interested and eligible patient will be able to undergo extensive molecular profiling of their cancer, and be able to receive a new drug as part of their treatment, whether it be an immunotherapy, an agent that targets the tumor microenvironment, or a regimen that exploits the cancer's defective DNA damage repair capacity."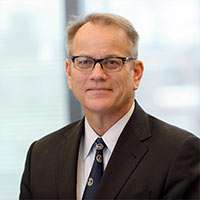 Steven Leach, MD
Director, David M. Rubenstein Center for Pancreatic Cancer Research
Memorial Sloan Kettering Cancer Center
"The Precision Promise initiative is a very exciting endeavor that has the potential to change the way clinical research is conducted in pancreas cancer and foster change.  The team at Memorial Sloan Kettering Cancer Center is very proud to be part of this collaboration and we look forward to working closely with the Pancreatic Cancer Action Network, our colleagues in the field and patients and families to improve outcomes in this disease."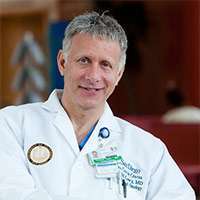 Andrew Lowy, MD
Chief of the Division of Surgical Oncology
Moores Cancer Center at UC San Diego Health
"Precision Promise is a clinical trials network that will provide patients with access to trials rooted in science that are tailored to each person. Every possible patient with pancreatic cancer should be enrolled in a clinical trial because standard treatments are not enough. Precision Promise will offer a trial for every patient."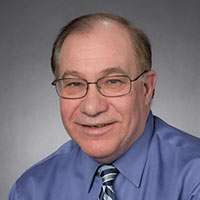 Vincent Picozzi, MD
Director of the Pancreaticobiliary Program
Virginia Mason Medical Center
"Every patient's cancer is different and requires personalized care. We are honored to participate in Precision Promise. It will bring leading-edge treatment options to patients with pancreatic cancer by understanding each individual's unique molecular profile and matching them with treatment options designed to work best for them. We are hoping Precision Promise will be a 'game-changer' for the field of pancreatic cancer."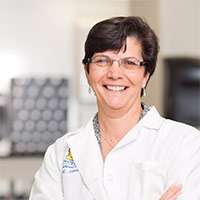 Diane Simeone, MD
Director of the Gastrointestinal Oncology Program and Pancreatic Cancer Center
University of Michigan
"With Precision Promise, we have the opportunity to do something really remarkable to change therapeutic options for patients. I have had the privilege to take care of pancreatic cancer patients for many years. This effort has the potential to completely change the landscape for pancreatic cancer. I am so excited to work in this national collaborative effort to push the limits of what we can achieve together on behalf of our patients."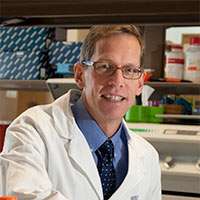 Robert Vonderheide, MD, DPhil
The Hanna Wise Professor in Cancer Research and Vice Chief for Research in the Division of Hematology-Oncology
Abramson Cancer Center of the University of Pennsylvania
"Precision Promise leverages a renewed, national focus to find altogether new treatments for this relentless and common form of cancer. We know now that not all pancreatic cancers are the same, so our therapies should not be the same for every patient. Penn will contribute cutting-edge discoveries in immunology and other areas to offer hope and help improve the lives of our patients."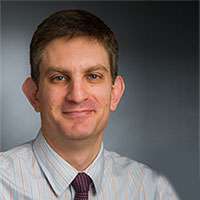 Brian Wolpin, MD, MPH
Co-Director, Pancreas and Biliary Tumor Center
Dana-Farber Cancer Institute
"This is a highly unique trial, because under a single framework, a patient will have the opportunity to receive multiple experimental therapies over the course of their disease. Precision Promise will allow patients to get a first line of therapy, and then if their tumor becomes resistant to the therapy, proceed to a second therapy, and then to a third therapy, all under the same framework. I'm extremely excited to contribute to this ground-breaking work."