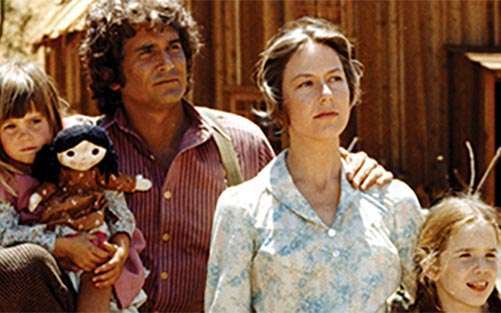 From his first appearance at age 22 on the new Western Bonanza in the fall of 1959, Michael Landon was a constant presence on television for more than three decades, appearing in long-running series like Bonanza, Little House on the Prairie and Highway to Heaven. Landon won over the hearts of many viewers by playing salt-of-the-earth, steadfast characters like his most celebrated role, Charles Ingalls on Little House. Landon was more than an actor, however. Later in his career, he was a writer, producer and director on programs wholesome enough for the entire family to watch together.
"If you look at television now, there is nothing like what he loved to do and what he created," says Susan McCray, a longtime friend who was casting director for many of Landon's productions. "More often than not, I hear people say, 'I wish I could sit down with my family and watch a show that makes me feel good and makes me laugh.' "
Landon's career and life took an unexpected turn in April 1991 when he was diagnosed with pancreatic cancer. Shortly after the diagnosis, he invited reporters to his 10-acre ranch in Malibu, California, to break the news. He was upbeat and cracked jokes throughout.
"I think you have to have a sense of humor about everything," Landon told reporters at the April 8 press conference when he went public with his illness. "I don't find this particularly funny, but if you're going to try to go on, if you're going to try to beat something, you're not going to do it standing in the corner."
Have you lost a family member or friend to pancreatic cancer? Create a personalized tribute page and ask friends and family to honor them through a donation. Memorial donations will support our mission to advance research, support patients and create hope for those touched by the disease. Go to Wage Hope My Way and click "Tribute" to create a page.