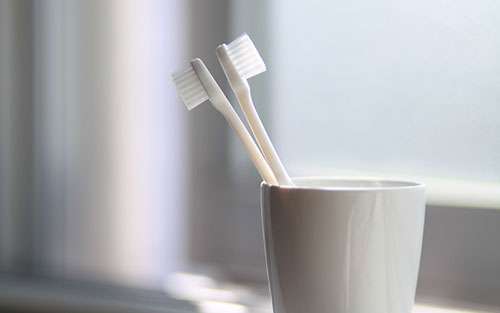 Jiyoung Ahn, PhD, recipient of the 2012 Daniel and Janet Mordecai – Pancreatic Cancer Action Network – AACR Career Development Award, presented data at the American Association for Cancer Research (AACR) Annual Meeting linking poor oral hygiene to an increased risk in developing pancreatic cancer.
"Our study offers the first direct evidence that specific changes in the microbial mix in the mouth—the oral microbiome—represent a likely risk factor for pancreatic cancer along with older age, male gender, smoking, African-American race, and a family history of the disease," said Ahn in press release issued by the Laura and Isaac Perlmutter Cancer Center at NYU Langone Medical Center, where she serves as associate director of population sciences.
The research team, led by Ahn, studied two oral microbiomes – Porphyromonas gingivalis and Aggregatibacter actinomycetemcomitans – which have been linked to periodontitis, an inflammation of the gums.
According to the study, those with Porphyromonas gingivalis had "an overall 59 percent greater risk of developing pancreatic cancer than those whose microbiomes did not contain the bacteria."
Researchers also found that "oral microbiomes containing Aggregatibacter actinomycetemcomitans were at least 50 percent more likely overall to develop the disease."
Though Ahn explains that these bacterial changes could highlight those most at risk for developing pancreatic cancer, the research doesn't necessarily make a cause-and-effect relationship, according to an article by the Washington Post. Ahn told the Washington Post that the data is a first step "in understanding a potential new risk factor."
Ahn's 2012 Career Development Award was granted based on her hypothesis that the inflammation in the pancreas is related to the presence of bacterial species in the pancreas, which in turn is associated with the types of bacteria that exist in a person's mouth.
Pancreatic cancer is one of the deadliest, with a five-year survival rate is just 8 percent.
Learn more about our Research Grants Department and funded grantees.