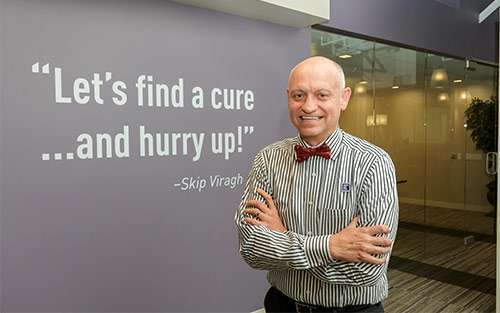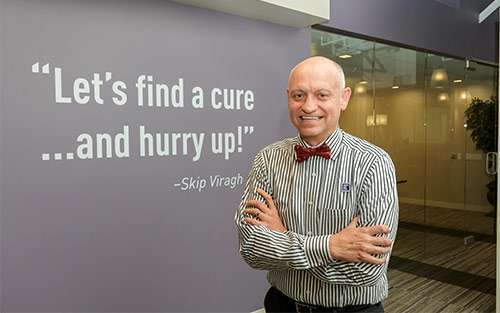 We are very excited to announce that Mark Edmiaston will serve as the organization's first chief development and community engagement officer. Mark, who formerly served as vice president of development, will oversee the overarching strategy of the organization's development and community engagement departments and will report to Julie Fleshman, JD, MBA, president and CEO of our organization.
In his new role, Mark will also ensure that the organization is focusing on its affiliates and strengthening their volunteer network, including the mission-based activities in the markets they represent.
PanCAN is powered by 58 volunteer-led affiliates and 23 community advocates across the country – not to mention countless supporters, donors and community partners. We rely on these people to "connect the dots" locally and move our mission forward as the community leaders. Since our constituents are the heart of our organization, we must ensure that we are providing them with the best support so that they are successful in their efforts.

Learn more about Mark and his role at PanCAN via Facebook Live.
"Our organization is sustainable because of our volunteers, donors and supporters from across the country," said Julie. "Mark's new role will ensure alignment and efficiencies across all of our fundraising and volunteer-driven efforts, which will ultimately create more opportunities for us to meet our goals and double pancreatic cancer survival by 2020."
Though the five-year survival has increased one percentage point every year over the past three years, from 6 to 9 percent, the disease remains the deadliest major cancer. To combat these tough statistics, we  invest in groundbreaking initiatives like Know Your Tumor® molecular profile program and Precision Promise, a first-of-its-kind precision medicine adaptive clinical trial.
We have set ambitious fundraising goals so that we can continue to invest in these critical programs. Mark's new position will align our efforts and give us the best opportunity to meet these goals.
"I am honored to be a part of a trailblazing organization that is committed to changing the course of the nation's toughest cancer," Mark said. "The Pancreatic Cancer Action Network is on a mission to create a better future for all pancreatic cancer patients and I'm thrilled to be a part of this movement."
Learn more about the Pancreatic Cancer Action Network and follow the organization on Twitter, Instagram and Facebook.