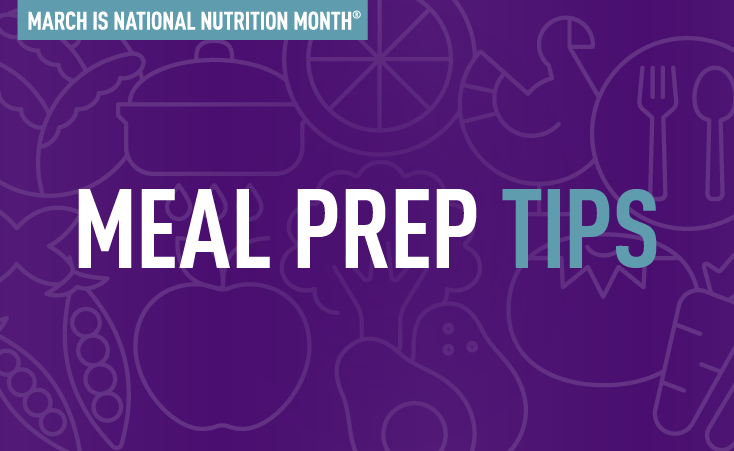 Whether tracking doctor's appointments or creating a treatment plan, living with pancreatic cancer requires organization and preparation, both for patients and for caregivers. Meal planning and proper nutrition are important daily considerations. Often, family members step in to help in the kitchen to make sure their loved one is eating the food they need to be as healthy as possible.
Meal planning is no small task. Patients may have reduced appetite because of chemotherapy or as a result of the cancer itself. They may experience changes to taste and smell that impact what they feel like eating -- favorite dishes may require modifications to be palatable. In addition, they may need to eat multiple small meals or snacks throughout the day to help manage symptoms.
With so many competing demands on the time of both patients and caregivers, it may be difficult to find the time to cook. That's where meal prepping can come in handy. Meal prepping is the process of cooking several days' worth of food, portioning meals and then freezing, jarring or refrigerating them for later consumption.
It's important to note that each patient has individualized nutritional needs.  Patients and their caregivers should consult with a registered dietitian or doctor before making any dietary changes.
5 Foods Easy to Freeze or Refrigerate
Pre-portioned diced fruit to use in smoothies or as a yogurt topping
Soups, rich broths and stews from beef stew  to Tex-Mex chili 
Casseroles like lasagna, macaroni and cheese, quinoa with vegetables
Meats, like barbecue peach pulled pork  or turkey meatloaf, that can be incorporated into many options from easy sandwiches to larger dishes
Easy to prepare salads incorporating range of ingredients from avocado and beets to walnuts and edamame.
4 Foods to Avoid Freezing
Fruit or vegetable salads: they can get soggy
Fried foods: thawing and reheating will cause them to lose their crunchy texture
Some meals with a cream, dairy or mayonnaise base
Some noodle dishes: spaghetti, for example, may become rubbery
10 Meal-prep Safety Tips
Keep the refrigerator temperature at or below 40 F (4 C). The freezer temperature should be 0 F (minus 18 C).
Use airtight containers to reduce the risk of bacterial contamination.
Be sure your containers are freezer safe, if you plan to put them in the freezer, and microwave safe, if you plan to reheat them in the microwave.
Allow foods to completely cool before refrigerating or freezing to preserve flavors and textures. Be sure not to leave food out for more than two hours to prevent spoilage.
Zip-top storage bags are useful for the fridge, freezer or pantry, but do not microwave or boil foods inside these plastic baggies.
Buy boil-in-bags for foods you want to take straight from the refrigerator or freezer and put on the stove top.
Don't overfill containers or bags. Some foods will expand during the freezing process. If there isn't enough space, they could burst open and create a mess in your freezer.
Write the name of the food and the preparation date on the container, so you know when the meal could spoil.
Frozen foods do not have an expiration date, although try not to leave them there for longer than 90 days.
Freezer burn does not mean food is unsafe to eat, though the dish may taste different.
If you aren't up for doing a full-scale meal prep, consider using a meal subscription service. There are several to choose from, including services that send already prepared and portioned meals as well as others that send the ingredients with recipe cards.
The frozen foods section of the grocery store can be a good place to stock up on pre-made meals.
Additionally, walk the aisles of the frozen or pre-made food sections of your grocery store. Some of these meals are filled with preservatives that can make them high in sodium. Be sure to check the nutrition panel before dropping them in your shopping cart.
Also, meal replacement shakes and bars may be good alternatives, if you don't feel up to cooking or eating a larger meal at the time.
Good nutritional care improves outcomes and is critical for your quality of life. The Pancreatic Cancer Action Network strongly recommends that patients have access to pancreatic enzymes and see a registered dietitian. Contact PanCAN
Patient Services
for resources and support