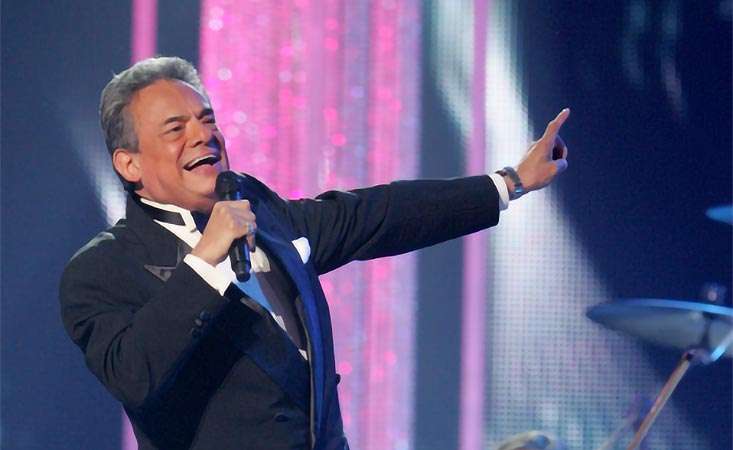 Legendary Mexican singer, José José, who was diagnosed with pancreatic cancer in 2017, died on Saturday, Sept. 28. He was 71 years old.
Born José Rómulo Sosa Ortiz, the singer was a six-time Grammy Award nominee for best Latin pop performance and sold millions of albums throughout his career. He received a lifetime achievement award in 2004 from the Latin Recording Academy and was also named their person of the year in 2005.
In a video posted to YouTube in March 2017, José José shared his pancreatic cancer diagnosis and his resolve to fight through the illness.
Celebrities and dignitaries across the globe, including Mexican President Andrés Manuel López Obrador and singers Gloria Estefan and Julio Iglesias, mourn his loss.
"He was an extraordinary singer from an era that, with his songs and his romanticism, made a lot of people from my generation cry and be happy," Mexican President Obrador told reporters.
"Rest in Peace, José José, thank you for the beautiful songs and your musical legacy that will live forever!" posted Gloria Estefan on her Instagram page.
"This year, we have seen a number of high-profile people who have been diagnosed and lost to this disease, and it's very clear that pancreatic cancer does not discriminate," said Julie Fleshman, JD, MBA, president and CEO of the Pancreatic Cancer Action Network (PanCAN).
"It demonstrates the urgency to raise more funds in order to see a scientific breakthrough that changes the course of this deadly disease."
Pancreatic cancer has the lowest five-year survival rate of any major cancer in the United States at only 9 percent. In 2019, more than 56,000 people will be diagnosed and approximately 45,000 will die from the disease.
José José joins a growing list of other notable public figures, including actors and musicians who've passed away from pancreatic cancer.
On behalf of José José and others who have been affected by pancreatic cancer, PanCAN will continue to work diligently to double survival and improve patient outcomes.
Contact Patient Central
with questions about pancreatic cancer risk factors and for other information and resources pertaining to the diagnosis and treatment of the disease.