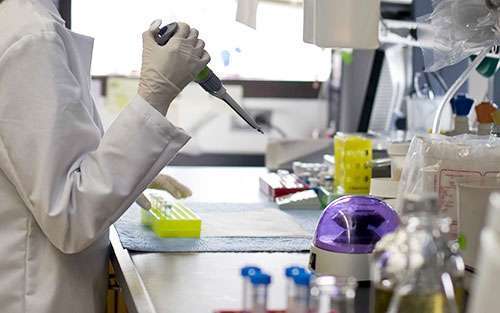 To reach our goal of doubling survival by 2020, we invest in the brightest minds and most promising research projects. In 2016 alone, we awarded more than $7.1 million through our competitive Research Grants Program – representing more funds to more researchers and more institutions than we've ever awarded in a single year!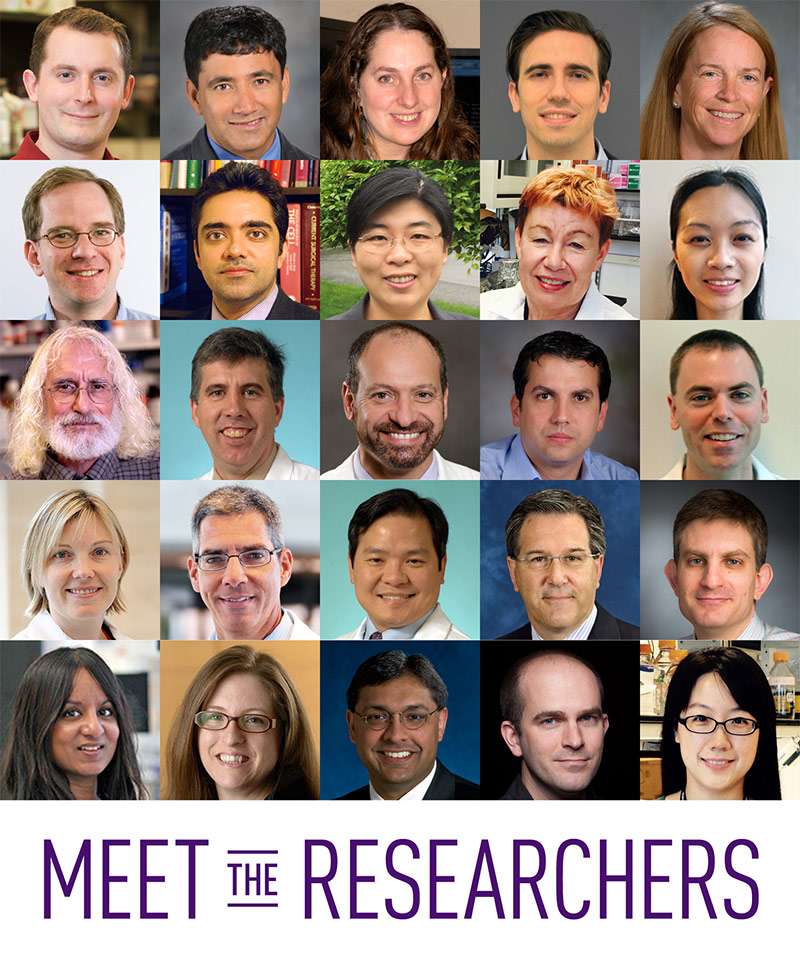 From 2003 to 2016, we have invested more than $35 million in research grants, representing 142 grants to 55 institutions around the U.S.
These grants are made possible due to the gracious contributions of committed donors. Our donors help us develop a pipeline of researchers and projects that strengthen the pancreatic cancer scientific and medical communities.
Among the 19 research grants awarded this year are a $2 million Research Acceleration Network-2 (RAN-2) Grant and eight Translational Research Grants.
Research Acceleration Network Grants are designed to be milestone and timeline driven and support clinical research that will quickly benefit patients. The Translational Research Grants support projects with established scientific findings that require additional experiments before being tested in patients.
The 2016 RAN-2 grant is supported by a $1 million gift from The Henry and Marilyn Taub Foundation and is named in memory of Shirley Sadoff, who passed away from pancreatic cancer in 2000. Sadoff's sister, Marilyn Taub, cofounded The Henry and Marilyn Taub Foundation with her late husband, Henry Taub, in 1967. Henry Taub was the founder of Automatic Payrolls, now known as ADP.
Grant recipients David Linehan, MD, of the University of Rochester, and co-principal investigator Brian Wolpin, MD, MPH, of the Dana-Farber Cancer Institute, will use the funds to support a large, multi-center phase 2 clinical trial testing an immunotherapeutic approach in patients with metastatic pancreatic cancer.
Thanks to a gift made by John M. Sobrato, Philip Greenberg, MD, of Fred Hutchinson Cancer Research Center, received a 2016 Translational Research Grant. Greenberg will use these funds to further investigate a type of immunotherapy that utilizes engineered T-cells to fight pancreatic cancer. Learn more about our Translational Research Grant recipients here.
Other grants awarded this year focus on targeting KRAS, the most frequently mutated protein in pancreatic cancer, understanding how pancreatic cancer cells gather and break down nutrients and multiple efforts toward earlier detection of the disease.
Earlier this year, we awarded two fellowships and two travel scholarships to postdoctoral scientists through a partnership with the National Cancer Institute Frederick National Laboratory for Cancer Research. Marco Biancucci, PhD, of Northwestern University, received one of the two fellowships, thanks to support of donor Cynthia Stroum.
We also collaborated with the American Association for Cancer Research (AACR) this year to fund eight grants to outstanding early-career scientists to support novel research in the field of pancreatic cancer.
Of these eight grants, four were made possible due to gifts from donors, including:
Kian-Huat Lim, MD, PhD, from the Washington University School of Medicine, received his grant in honor of Laurie MacCaskill.
Rushika M. Perera, PhD, of the University of California, San Francisco, received her grant in memory of Skip Viragh.
Christopher Vakoc, MD, PhD, of Cold Spring Harbor Laboratory, received his grant because of the support of The Daniel and Janet Mordecai Foundation.
Wantong Yao, MD, PhD, of The University of Texas MD Anderson Cancer Center, received her grant from The Rogerson Family in memory of Carina Rogerson.
Once an individual receives funding from our organization, they join our Community for Progress. Community for Progress provides opportunities for mentorship, collaboration, resource-sharing, education and other professional development, with a goal of keeping our community of researchers committed and involved.
We look forward to tracking the many successes of our 2016 grantees!