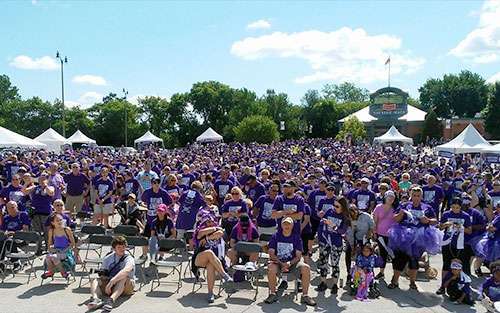 The center of the country took the spotlight this weekend as Milwaukee, Austin and Denver hosted nearly 3,900 people at PurpleStride – the walk to end pancreatic cancer -- on Saturday and Sunday. The 5Ks are estimated to raise, together, more than $500,000 while honoring survivors, remembering loved ones and celebrating individual and team fundraising achievements.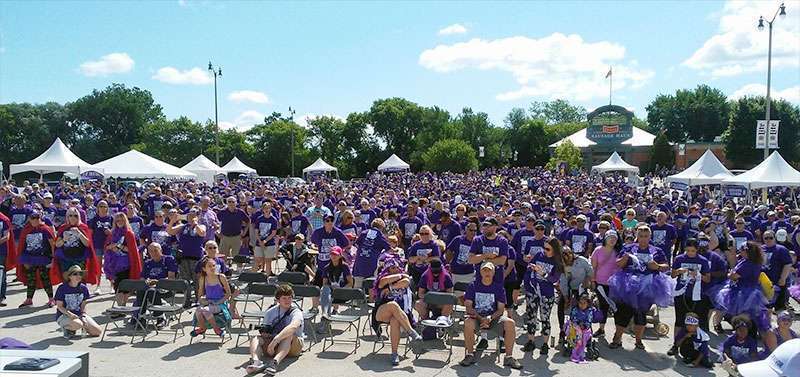 Purple passion and blue skies on display at PurpleStride Milwaukee
On a gorgeous Saturday at Miller Park, PurpleStride Milwaukee presented by Elevate saw a crowd of 1,600 bring their purple passion to the 5K. Award-winning meteorologist Sally Severson of "12 News This Morning" served as emcee as inspired teams, families and survivors gathered to amplify their one goal – to end pancreatic cancer. Total fundraising for PurpleStride Milwaukee is estimated to reach $182,000.
Austin and Denver turned out enthusiastically on Sunday, with their purple pride at top volume. Supporters in the mile-high city were almost 1,600 strong at Washington Park, ready to Wage Hope for pancreatic cancer patients and their families by far exceeding their original fundraising goal. Emceed by Deborah Takahara, Channel 2 and Fox13 news anchor, the event is estimated to reach the boosted goal of $255,000, well beyond the original goal of $225,000.
PurpleStride Austin featured a new venue, Camp Mabry, and reporter and Spectrum News anchor Leann Wallace as emcee. More than 660 ardent trailblazers took to the route, raising an estimated $80,000 to advance vital research and crucial patient services.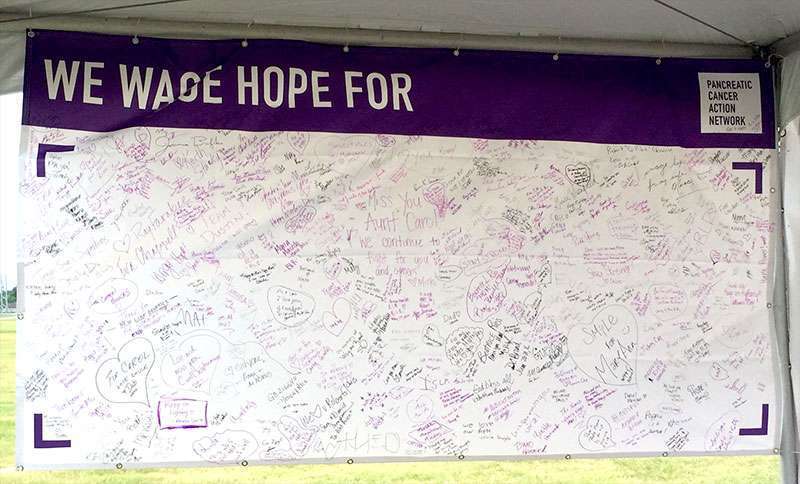 Why we Wage Hope at PurpleStride Austin
Our army of volunteers, researchers, supporters, survivors and fundraisers make PurpleStride possible, and heartfelt thanks goes to everyone who takes steps to Wage Hope to end pancreatic cancer.
Make a difference. Join us at your local PurpleStride.