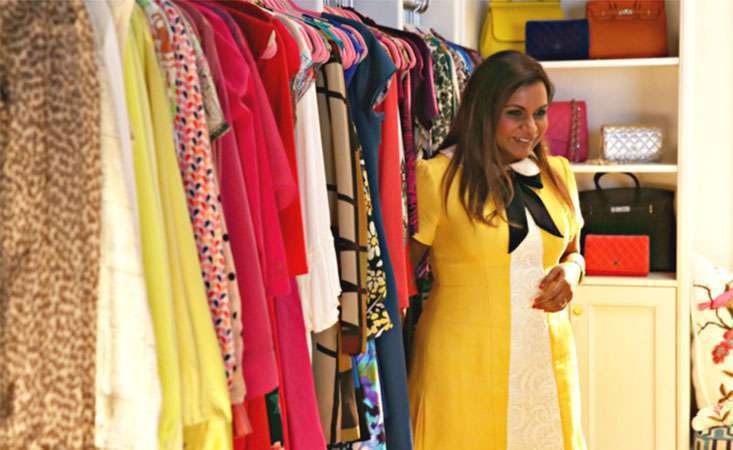 Hot off the heels of World Pancreatic Cancer Day, Pancreatic Cancer Action Network (PanCAN) Influencers of Hope Lisa Niemi Swayze and Mindy Kaling are auctioning memorabilia to help raise funds and awareness for the world's toughest cancer.
Swayze is hosting an eBay auction  featuring items owned or worn by her late husband, actor and dancer Patrick Swayze. Swayze became the face of pancreatic cancer when he was diagnosed with the disease in late 2007. He died in 2009 at the age of 57, just 20 months after diagnosis. PanCAN will receive 50 percent of the proceeds from the items from the Estate of Patrick Swayze. Visit http://stores.ebay.com/patrickswayzeonelastdance to view and bid on items today.
In celebration of the "The Mindy Project" series finale on Hulu earlier this week, Universal Television and ScreenBid are hosting an auction featuring costumes and props from the acclaimed comedy series. Mindy Kaling lost her mother Swati Roysircar to pancreatic cancer in 2012. The hit comedy series was partly inspired by her mom's experiences as an ob-gyn doctor.
Opening bids range from $25 to $500.  Bidding begins at $200 for custom creations by the show's Emmy-nominated costume designer Salvador Perez. PanCAN will receive 70 percent of proceeds from ten specific items being auctioned including:
The auction ends Monday, Nov.27. Visit https://auction.screenbid.com/view-auctions/catalog/id/87 to bid on items today.  Read more about the items featured in Glamour, Today and Entertainment Weekly.
Pancreatic cancer remains the third leading cause of cancer-related death in the U.S. and demands urgent action to save lives. Kaling and Swayze's support has helped to improve patient outcomes and contributes to PanCAN's goal to double survival by 2020.
If you or someone you know has been diagnosed with pancreatic cancer, please contact PanCAN Patient Services for information, resources and hope. To get involved, visit pancan.org.