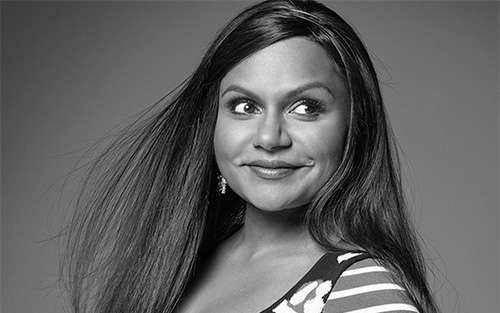 Last week, award-winning comedian, writer and producer, Mindy Kaling sat down with TODAY's Willie Geist to gush about her most exciting project yet: motherhood.
During the candid interview, "The Mindy Project" creator raved in anticipation of becoming a mother for the first-time. Reflecting on her own childhood, Kaling reminisced of her tight-knit bond with her own mother, Swati Roysircar, who passed away from pancreatic cancer in 2012.
"My mom was incredibly fierce and so devoted to us, just loved us and really wanted us to be happy no matter what we did," said Kaling, 38, during the interview. "My career choice was not something that she was familiar with and she was just so supportive of that. And if I could give that to my child, just that open-mindedness, I'd be so happy."
"The Mindy Project," inspired by Kaling's mom, recently wrapped its sixth and final season on Hulu.
Since her mom's passing, Kaling has partnered with the Pancreatic Cancer Action Network (PanCAN) to draw attention to the world's toughest cancer.
PanCAN continues to work alongside Kaling to raise much needed awareness and funds to fight pancreatic cancer. Her support has helped to improve patient outcomes and contributes to PanCAN's goal to double survival by 2020.
Pancreatic cancer remains the third leading cause of cancer-related death in the U.S. and demands urgent action to save lives.
If you or someone you know has been diagnosed with pancreatic cancer, please contact PanCAN Patient Services for information, resources and hope. To get involved, visit pancan.org.