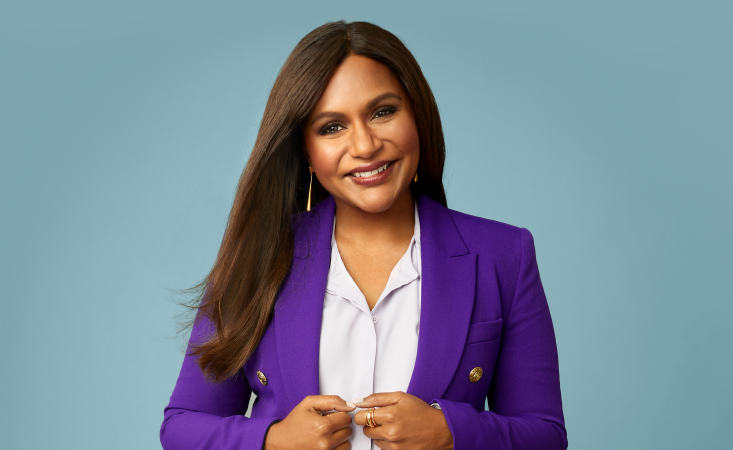 "If we work as a team, pancreatic cancer patients won't just survive, but thrive."
That's the message PanCAN PurpleStride ambassador Mindy Kaling shares in her newly released public service announcement. Mindy's message comes just one month ahead of PanCAN PurpleStride, taking place on One Big Day, Saturday, April 30, 2022.
Creating a world in which all patients with pancreatic cancer not only survive, but thrive is a vision that Mindy, who lost her mom, Swati, to the disease in 2012, believes in. PanCAN PurpleStride is the number one way PanCAN raises money for pancreatic cancer research and keeps critical patient-facing programs like PanCAN Patient Services running.
"PanCAN was a real resource to my family," Mindy said. Mindy will be taking steps for PanCAN PurpleStride to honor her mom.
"I am so happy to be working with PanCAN and to participate in PurpleStride. I miss my mother every day, but when I can do anything to help the fight against pancreatic cancer, I feel like I am honoring her memory."
"PanCAN PurpleStride is a powerful community event giving everyone who has been affected by pancreatic cancer a meaningful opportunity to make an impact on this disease through greater awareness and fundraising," said Julie Fleshman, JD, MBA, president and CEO of PanCAN. "We continue to be grateful that Mindy Kaling chooses to honor her mother by lending her significant voice to this cause and campaign."
After two years of striding apart, PurpleStride is back and bigger than ever. And for the first time, all PurpleStride events, in communities across the country, will take place on the same day – all on April 30, 2022.
"The pandemic caused so much isolation, so I am looking forward to being with other people again, particularly those whose families know the battle and struggles of a family member with pancreatic cancer," Mindy said. "I am excited to meet people who have been through the same thing as me and have the same will and drive to help end this disease."