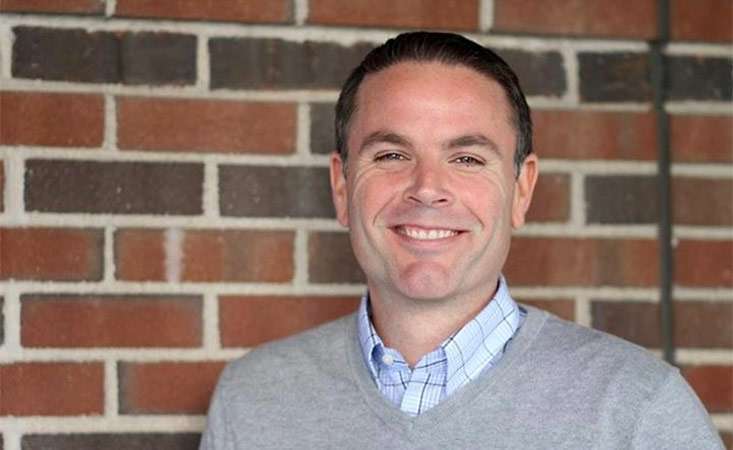 Editor's note: Pancreatic Cancer Awareness Month starts tomorrow. Our focus is, "Demand Better. For Patients. For Survival." We're bringing you conversations with survivors, families, volunteers, researchers, advocates and others fighting the world's toughest cancer about why they Demand Better, and how they're doing it. Today we hear from Nancy Duvall of Kansas City, Mo., whose son, Cory Kauffman, passed away of pancreatic cancer earlier this year. He was 38 years old.
Nancy, please tell us about your son.
Cory was diagnosed with stage IV pancreatic cancer on Feb. 25, and he died less than three weeks later. He left behind a wife and 3-year-old daughter. And me. We only had 19 days.
And early detection could have changed this.
The biggest thing I realized during our short experience with the disease is that he should've been diagnosed so much sooner. The summer before his diagnosis, in 2016, he was in Greece with his family. He noticed back pain and attributed it to lifting a lot of luggage. Back home, physical therapy and Advil weren't helping what both he and his doctor thought was a back strain. When he began having stomach pain, they thought he was just taking too many Advil. He turned yellow with jaundice about a month before he died.
What does Demand Better mean to you?
It definitely is about early diagnosis. Cory had been in pain for months and had even had an MRI that didn't detect the cancer. When he was finally diagnosed, he was told in the same breath there was nothing that could be done. We asked if he had a year, or a month, or at least a few weeks. If he had known sooner, he would have had time to make video messages for his daughter and enjoy that long-planned trip to Disney World. He could have left his job and spent more time with his wife and child. If he had only had more time to make more memories.
What are you personally doing to Demand Better in the fight against the world's toughest cancer?
I am getting involved in my community. I want to do as much as I can to spread the word about this disease and to make sure people know the symptoms.
Join us in fighting the world's toughest cancer. Visit pancan.org/demandbetter to learn more about how you can Demand Better during Pancreatic Cancer Awareness Month and beyond.