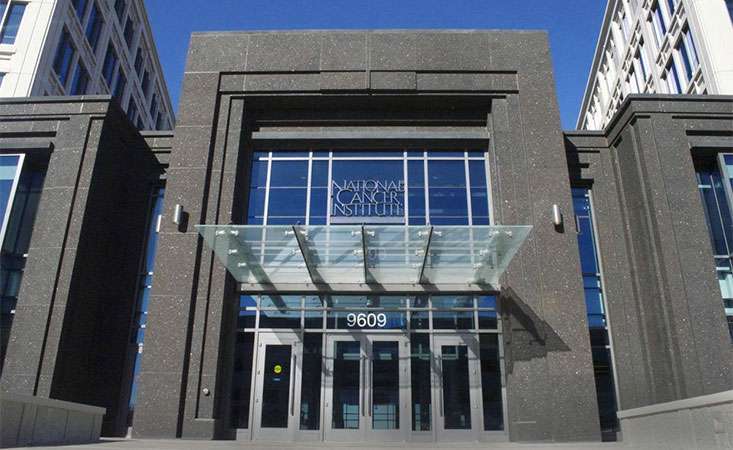 The National Cancer Institute (NCI) recently funded four new teams of researchers through its Pancreatic Cancer Detection Consortium (PCDC). According to the NCI's website, the PCDC projects aim to "develop and test new molecular and imaging biomarkers to detect early stage pancreatic ductal adenocarcinoma [the most common type of pancreatic cancer] and its precursor lesions."
Early detection was identified as a critically important research area by the NCI after the passage of the Recalcitrant Cancer Research Act (RCRA) in 2013. The RCRA was passed thanks to a large-scale grassroots effort by passionate Pancreatic Cancer Action Network (PanCAN) advocates.
Passage of the RCRA spurred the NCI to create a scientific framework, or strategic plan, dedicated to pancreatic cancer research efforts and priorities – and detecting the disease earlier was highlighted as an urgent need. In order to advance progress toward earlier detection, the NCI created the PCDC funding opportunity.
"The majority of pancreatic cancer cases are diagnosed after the disease has progressed to more advanced stages and spread outside the pancreas," explained Lynn Matrisian, PhD, MBA, chief science officer at PanCAN. "New strategies to detect the disease earlier can improve outcomes by giving patients access to more treatment options, including surgery."
Matrisian continued: "We are very grateful to the NCI for funding and convening these fantastic teams of pancreatic cancer researchers and allowing them to pursue important research efforts toward improving early detection and prolonging patients' lives."
The four new teams join three teams previously funded by the PCDC initiative to conduct early detection research. Among the prestigious scientists are PanCAN research grant recipients and members of the organization's Scientific and Medical Advisory Board.
Earlier this month, the PCDC brought all the funded teams together for an in-person meeting. Matrisian and Barbara Kenner of the Kenner Family Research Fund attended to represent pancreatic cancer advocacy groups.
"Bringing the research teams from across the country together allows them to openly share ideas and update the group on the progress of their projects," Matrisian said. "There is exciting work being done, and the scientists are talking very collaboratively with one another."
Please join us in advocating for more federal funding for pancreatic cancer. Send a pre-written message to Congress and urge them to make cancer research a national priority.