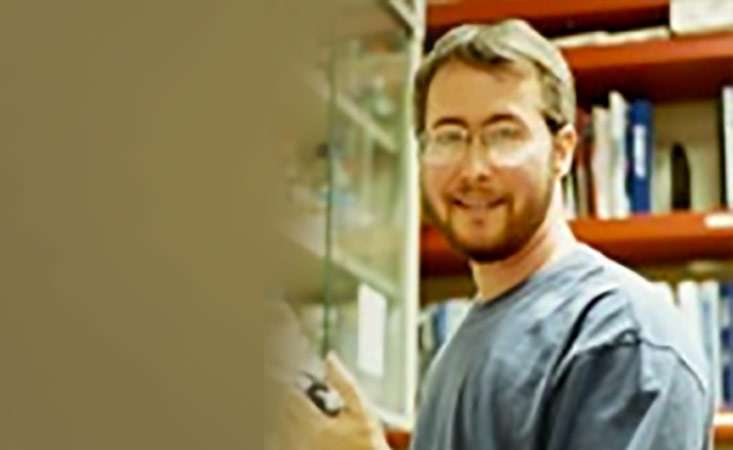 Ben Barres, MD, PhD, an influential and groundbreaking neuroscientist, passed away on Dec. 27, 2017, at the age of 63 after a 20-month battle with pancreatic cancer.
Barres was best known for revolutionizing our understanding of the human brain by depicting, through research, the importance of glia – non-neuronal cells that provide support and protection for neurons in the central and peripheral nervous systems. In his time as a professor, Barres and his colleagues showed that glia govern the life and death of synapses –junctions between nerve cells that transmits signals between neurotransmitters. His research had direct relevance to our understanding of degenerative disorders like Alzheimer's and Parkinson's disease.
Barres, born Barbara Barres, was a transgender male. In 1995, while still Barbara, he was diagnosed with breast cancer at the age of 41, the same age his mother was when she passed away from the disease. This led Barres to undergo a double mastectomy. In 1997, Barres underwent surgery and hormone treatment, becoming Ben Barres. His life-altering change led Barres to become an advocate for women's rights and the rights of marginalized groups who are discriminated against or had opportunities withheld due to their appearance or sex.
Overseeing a laboratory with 15 to 20 researchers, Barres was a professor at Stanford School of Medicine. Combining clinical work and research, Barres helped develop Stanford's Masters of Science in Medicine Degree Program and became an informal advisor to many gay, straight and transgender science students.
"As soon as Ben was diagnosed with pancreatic cancer, he immediately focused on finding research mentors for his undergraduate students, getting his graduate students postdoctoral fellowships and making sure his postdoctoral fellows got jobs," said George A. Fisher Jr., MD, PhD, the Colleen G. Haas Professor of Medicine at Stanford University and a member of the Pancreatic Cancer Action Network's (PanCAN) Scientific and Medical Advisory Board.
"Never had I ever seen someone so committed to his trainees that in a life-or-death situation, helping them was his priority," continued Fisher. "In the two years after his diagnosis, Ben continued his research and found mentors or jobs for his trainees – an inspiration and a high bar for all of us who teach."
Barres spent his final months helping his team and students, while speaking of his journey and the differences he experienced as a woman, and later a man, in the world of science.
Pancreatic cancer is one of the nation's deadliest cancers, with a five-year survival rate of just 9 percent. In 2018, an estimated 55,440 people will be diagnosed with pancreatic cancer in the United States, and approximately 44,330 will die from the disease.
PanCAN is committed to fighting the world's toughest cancer and is the only organization attacking pancreatic cancer on all fronts: research, clinical initiatives, patient services and advocacy.
PanCAN needs your support to improve patient outcomes and double survival by 2020. Please donate today.