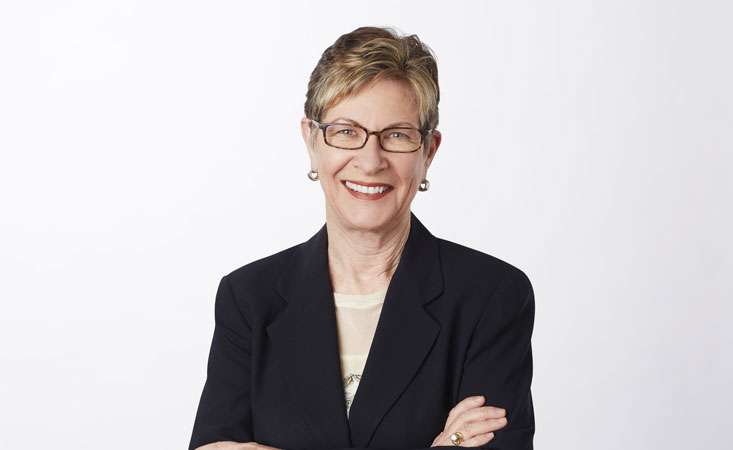 Margaret Tempero, MD, advised PanCAN and its leaders before an official Scientific & Medical Advisory Board was established. In fact, she played a role even before PanCAN was PanCAN.
"I have been with the organization as a scientific advisor since it was founded – and actually advised and encouraged the founders when they were thinking of starting PanCAN," Dr. Tempero said.
"So in a way, I feel I have helped in PanCAN's many achievements."
Dr. Tempero, an oncologist and director of the University of California, San Francisco (UCSF) Pancreas Center, is now taking on the role of chair of PanCAN's Scientific & Medical Advisory Board.  She looks forward to continuing to serve and supporting PanCAN President and CEO Julie Fleshman, JD, MBA, and other leadership work to accomplish the organization's vision to create a world in which all patients with pancreatic cancer will thrive.
"PanCAN is the most reliable source in the world of information and support for patients and their families," Dr. Tempero said, referring to the organization's comprehensive Patient Services, offered free of charge.
She added, "For the scientific community, PanCAN has nurtured an army of qualified and talented investigators who are working tirelessly to beat this disease."
PanCAN's Scientific & Medical Advisory Board is composed of leading scientists, clinicians and healthcare professionals who specialize in pancreatic cancer from institutions across the United States. The board provides scientific and clinical expertise to guide PanCAN in planning and implementing its research initiatives, including large-scale projects like the Precision PromiseSM adaptive clinical trial and Early Detection Initiative. Advisers also weigh in on the in-depth information, resources and services for patients, caregivers, and healthcare professionals. All members contribute their expertise on a pro bono basis.
Dr. Tempero wasn't always sure her path would lead to specializing in pancreatic cancer. But once she learned more about the disease, she began to see its unique clinical challenges as a tremendous opportunity.
In an interview after prestigiously being named a 2020 "Giant of Cancer Care" by OncLive, Dr. Tempero shared, "My entire career, I've always said this is the most exciting time – not knowing what was going to come ahead."
Right now is no exception. Dr. Tempero told us she's particularly excited about the prospect of treatments that capitalize on ways that pancreatic cancer cells metabolize (break down) nutrients for energy, as well as strategies to harness the patient's immune system to recognize and attack their cancer cells.
"We just need to find the right approach based on the biology of the disease," she said. "The more you learn and understand, the better your strategy will be in how you tackle the enemy."
Join us in welcoming Dr. Tempero as chair of PanCAN's Scientific & Medical Advisory Board.
Donate today
to ensure PanCAN continues its important work to support patients and drive scientific and clinical progress.