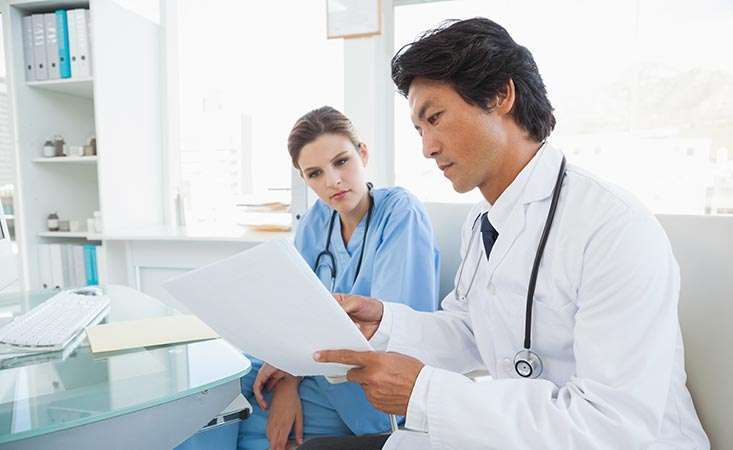 The American Society for Radiation Oncology (ASTRO) recently released new guidelines about the evolving role of radiation therapy in pancreatic cancer. Designed to offer best practices to healthcare professionals, the guidelines were crafted by a task force of radiation, medical and surgical oncologists, as well as other members of the medical professional and patient communities.
"Today, we have more ways to deliver higher doses of radiation than ever before," said Joseph Herman, MD, MSc, MHCM, member of the ASTRO pancreatic cancer task force and the Pancreatic Cancer Action Network's (PanCAN) Scientific and Medical Advisory Board.
"In certain cases, we're seeing how these changes are making the treatment more effective, safer and easier on patients – which is incredibly exciting."
The guidelines include recommendations on when to use or not use radiation, the type of radiation to use, proper dosage amounts and more.
A key recommendation deals with the proper sequencing (order) of radiation and chemotherapy. Since both therapies may be part of a patient's treatment plan, the sequencing of these treatments is often debated. The guidelines recommend specific sequences for patients based on whether they have had or may have surgery.
Also addressed is stereotactic body radiation therapy (SBRT), a promising form of radiation that delivers a higher dose of radiation through fewer treatments (three to five total). SBRT is conditionally recommended in some disease settings, including in the context of a clinical trial or data registry.
"With improved imaging (CT/MRI) and pancreatic tumor motion management (breath-hold techniques or tracking), radiation oncologists can more accurately target the tumor and avoid adjacent normal tissues.
"This allows higher doses of radiation over a shorter period of time, which could result in improved outcomes," commented Herman, who is a professor and division head ad interim of Radiation Oncology at The University of Texas MD Anderson Cancer Center.
Interested in learning more about latest advances in radiation? Register for our free webinar on Oct. 25.
The guidelines also recommend:
While these guidelines are based on scientific data, the authors note that additional clinical trials will help solidify best practices in the future.
For any questions about these guidelines or for more information about pancreatic cancer treatment,
contact Patient Central
.