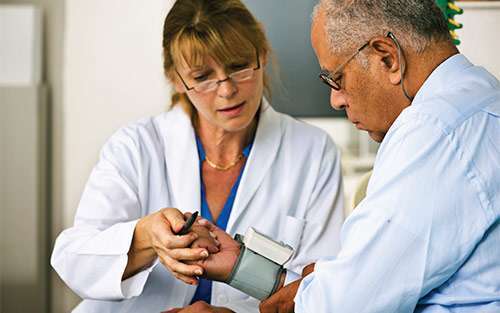 Patients fighting pancreatic cancer may experience painful and debilitating symptoms and side effects from their disease and treatment. Supportive (palliative) care – which focuses on comfort, quality of life and a patient's total well-being – can help.
Seeing healthcare professionals who focus on symptom management and supportive (palliative) care improves outcomes and is critical for your quality of life. The Pancreatic Cancer Action Network strongly recommends that symptom management and supportive (palliative) care should be provided early in your diagnosis as well as during and after treatment.
Recently-published guidelines by the American Society of Clinical Oncology (ASCO) support this recommendation. The guidelines say patients should receive palliative care upon diagnosis and along with treatment at any stage of the disease. They emphasize this need particularly for those with advanced cancer, but state that patients with early-stage cancer may also benefit from palliative care.
When updating these guidelines, last published in 2012, the authors looked at studies conducted from 2010 to 2016 that assessed the inclusion of palliative care in randomized clinical trials. This included nine new trials that were not included in the 2012 analysis.
The paper also emphasizes how palliative care can:
enhance relationships among the healthcare team and patients and family members
help manage symptoms
clarify treatment goals
and more
For more information about supportive (palliative) care, including our free booklet, contact PanCAN Patient Services.
ASCO's full guidelines are available here: "Integration of Palliative Care Into Standard Oncology Care: American Society of Clinical Oncology Clinical Practice Guideline Update"