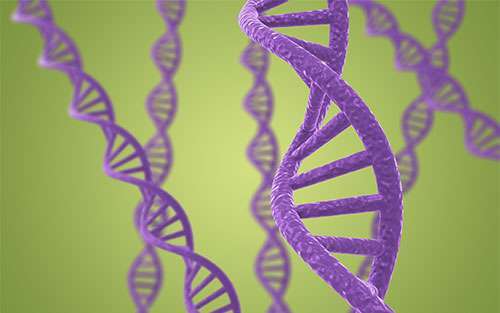 Every pancreatic tumor is different. The Pancreatic Cancer Action Network strongly recommends molecular profiling of your tumor to help determine the best treatment options.
Molecular profiling provides patients and their oncologists a window into the biological features of their tumor, which could help inform treatment decisions. Eligible pancreatic cancer patients who do not otherwise have access to molecular profiling can participate in our Know Your Tumor® service.
Earlier this week, a study was published in Clinical Cancer Research, primarily conducted by researchers and clinicians at Memorial Sloan-Kettering Cancer Center in New York. Authors include members of our expert Scientific and Medical Advisory Board and recipients of PanCAN research grants.
"The paper reported molecular profiling results from 336 pancreatic cancer patients, and 26 percent were found to have 'actionable' alterations," said Lynn Matrisian, PhD, MBA, chief science officer for the Pancreatic Cancer Action Network. "This means that their profiles revealed molecular changes specific to their cancer cells that align with known treatment options."
Results from molecular profiling can help direct pancreatic cancer patients to relevant clinical trials, off-label treatment options or standard of care therapies that may work best for them. And, findings from large-scale molecular profiling studies like this paper and our Know Your Tumor service can contribute to the design of future clinical trials.
"The more we learn about the molecular details of each patient's pancreatic cancer cells, the more we can use that information for patient benefit," added Matrisian. "We applaud the Memorial Sloan-Kettering team for undertaking this important study and disseminating the results. Knowledge is most certainly power as we work toward improving pancreatic cancer patient outcomes."
For more information about this study, Know Your Tumor or other pancreatic cancer treatment or disease-related topics, please
contact Patient Central
.