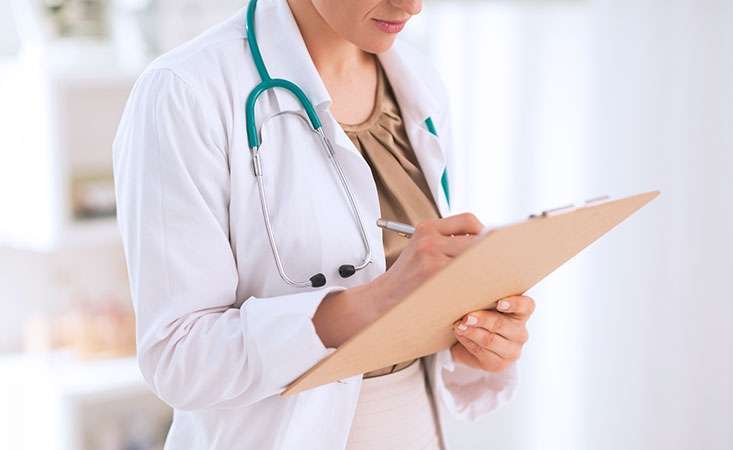 Editor's note: Below we describe recent updates to the National Comprehensive Cancer Network's (NCCN) guidelines for the treatment and management of pancreatic adenocarcinoma, the most common type of pancreatic cancer. Please note that the NCCN guidelines are written for healthcare providers and require a password-protected account to access. To learn more about the guidelines and for recommendations on how to discuss them with your medical team, contact PanCAN Patient Services.
Recently released updates to the National Comprehensive Cancer Network (NCCN) pancreatic adenocarcinoma guidelines define improved best practices to support healthcare providers in their treatment of patients diagnosed with the most common type of pancreatic cancer.
The mission of the NCCN is to "improve the quality, effectiveness and efficiency of cancer care so that patients can live better lives." Among the functions of the alliance of 27 leading cancer centers is to create and update guidelines for physicians treating patients with various types of cancer.
Represented among the panel members who make recommendations and discuss and approve revisions to the pancreatic cancer guidelines is Cassadie Moravek, associate director of clinical initiatives at the Pancreatic Cancer Action Network (PanCAN).
"It's a tremendous honor to participate on the panel and continuously review and improve the NCCN pancreatic cancer guidelines," Moravek said. "Serving alongside leaders in the field, including several members of PanCAN's Scientific and Medical Advisory Board, allows me to bring the patient and advocacy perspective to the conversation."
She continued, "The NCCN guidelines function as a roadmap for healthcare providers to stay abreast of current best practices and to guide them in providing the best care to their patients. Notably, the NCCN guidelines have continued to include clinical trials as a preferred option at every stage of pancreatic cancer diagnosis, aligning with PanCAN's policy of strongly recommending clinical trials at diagnosis and during every treatment decision."
One of this edition's new guidelines is encouraging the medical team to obtain a "core biopsy" whenever possible during a patient's diagnostic workup. A core biopsy is a small piece of tissue that can potentially be used for molecular analysis.
Every pancreatic tumor is different. PanCAN strongly recommends molecular profiling of your tumor to help determine the best treatment options.
"Reminding doctors to obtain a core biopsy whenever possible can facilitate molecular profiling of a patient's pancreatic tumor – and that information may be able to guide personalized treatment options," Moravek said. "For example, for patients to participate in PanCAN's Know Your Tumor® precision medicine service, a biopsy will need to be available for analysis. Having the biopsy prepared in advance can expedite the process toward providing the patient and their oncologist a list of treatment options that may be best for them."
Another new addition to the NCCN guidelines that can significantly benefit patients is the inclusion of palliative care providers as part of the patient's multidisciplinary team.
Seeing healthcare professionals who focus on symptom management and supportive (palliative) care improves outcomes and is critical for patients' quality of life. PanCAN strongly recommends that symptom management and supportive (palliative) care be provided early in your diagnosis as well as during and after treatment.
Moravek said, "Supportive (palliative) care is critical to a patient's physical and emotional wellbeing. This type of care focuses on providing patients relief from the symptoms, side effects and stress of pancreatic cancer."
It's important to note that the NCCN guidelines are intended for a healthcare provider audience and require a password-protected account with the NCCN to access. However, PanCAN Patient Services Case Managers are well-versed in the recommendations provided within the guidelines and are happy to discuss options with patients, caregivers and medical professionals.
"We are here to help patients navigate through their options and find the best healthcare team and treatment strategy. Seeing pancreatic cancer specialists, physicians who diagnose and treat a high volume of pancreatic cancer patients, improves outcomes. We at PanCAN strongly recommend you consult with pancreatic cancer specialists who have experience diagnosing and treating the disease – these are the doctors most likely to adhere to the most up-to-date recommendations included within the NCCN guidelines," Moravek said.
She added, "And we can provide a list of specialists and high-volume institutions near you."