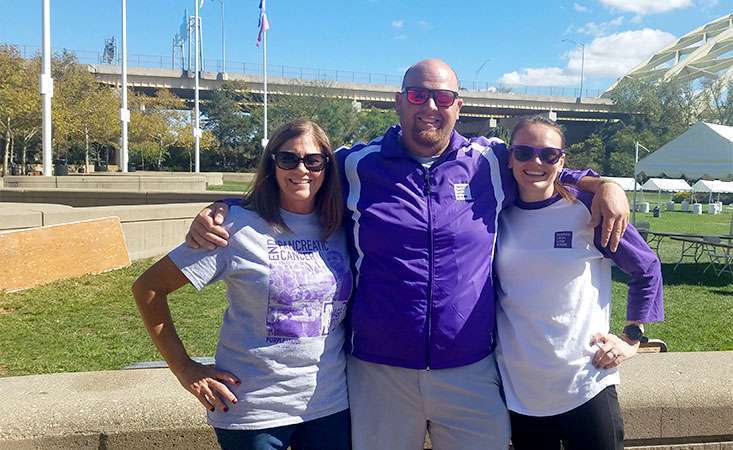 Cincinnati and Columbus turned purple on the weekend of Sept. 30-Oct. 1 as both cities hosted PurpleStride, the walk to end pancreatic cancer. These events raised nearly $500,000 combined to help the Pancreatic Cancer Action Network improve patient outcomes and double survival by 2020.
It was an incredible day at PurpleStride Cincinnati as they pushed the envelope by raising $255,000 for the cause – well over their revenue goal! More than 2,000 participants showed up at Sawyer Point – including 40 registered survivors – to celebrate, honor and support everyone affected by pancreatic cancer.
PurpleStride Columbus presented by the Mary Diaz Fund wasn't going to be left behind. They knocked their second fundraising goal out of the park by raising $237,000 for the pancreatic cancer community. Approximately 1,800 participants turned out at McFerson Commons to raise awareness about the disease.
The Pancreatic Cancer Action Network's (PanCAN) army of volunteers, donors, survivors and fundraisers make PurpleStride possible. Their support for the signature event empowers PanCAN to provide vital resources including Patient Services, Know Your Tumor® and Precision Promise℠.
Make a difference and Wage Hope with us today. Join us at your local PurpleStride.