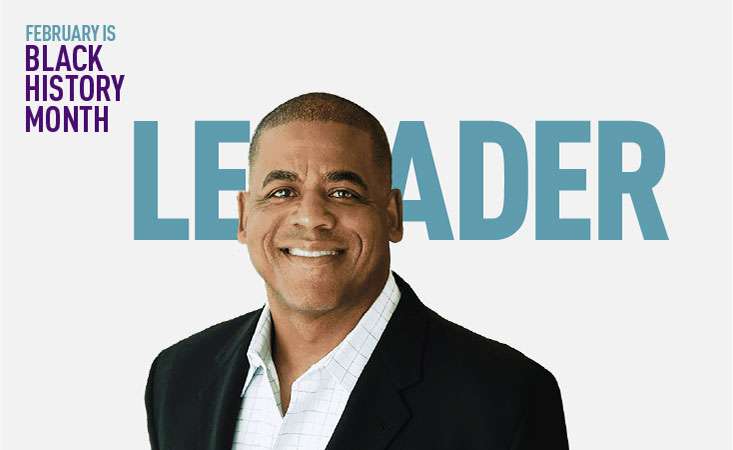 Editor's note: In honor of Black History Month, PanCAN is celebrating the contributions of our community's Black supporters and the amazing ways they're making a difference for pancreatic cancer patients.
As the newest member of the Pancreatic Cancer Action Network's Board of Directors, Rod Williams brings more than 20 years of medical technology and healthcare-related experience to our leadership team. And a commitment to raising awareness about pancreatic cancer in communities of color.
Rod Williams is no stranger to loss.
Over the last four years, he's lost four family members. His brother-in-law, Andre, died of pancreatic cancer just three months after being diagnosed.
"Andre was a big-hearted guy and a wonderful husband to my sister Ola," Rod said.
Not a year later, Ola died.
Rosa, his mom, passed away a year after her daughter Ola died. "She was in a state of shock," Rod said. "Even though Mom had some health issues, I think it was her broken heart that did her in."
And just last year, Rod's wife Trina lost her mother to metastatic breast cancer. It has not been an easy time for Rod and his family.
But today, as PanCAN's newest member of its Board of Directors, Rod is ready to use his voice for PanCAN and raise awareness about the increased risk of pancreatic cancer among people of color.
"Andre didn't know enough about the disease to recognize early symptoms. Maybe his outcome could have been different," Rod said.
Rod's mom raised him and his sister in the Los Angeles area. He demanded a lot of himself both academically and athletically and was the first in his family to go to college.
He attended University of Southern California on a football scholarship and was honored as an Academic All-American while earning both his bachelor's and MBA degrees. He completed the General Management Executive Leadership Program at the Wharton School of Business.
From there, he spent a few years as a late-round selection in the NFL as a defensive back for the Rams.
Rod said, "My mom made many sacrifices so I could have a better life – I'm where I am because of her."
Thirty years ago, on a blind date arranged by mutual friends, Rod met his wife, Trina. He lived in California and she lived in Florida. The two connected immediately –  his two-day layover in Florida turned into seven days and they married two years later.
Rod is father to Rodney Jr. and Rod and Trina have two daughters together, Jordan and Dani.
Following his football career, Rod pivoted to the healthcare space with a particular focus on life-saving devices. His motto is, "What you do every day matters." He says that's yet another reason PanCAN is so appealing as a cause to get behind.
Rod said he's drawn to the organization's focus on raising awareness, serving patients and early detection. And he has something to offer beyond his business experience.
"I have an appreciation of the social norms of the cultures in the inner city, and lack of access to healthcare resources there. It's all about understanding the issues and lifestyles – how you talk to people and partner within the community. I think PanCAN is in a great position to make an even bigger impact on the diverse groups who are at a higher risk for this terrible disease and I'm eager to help in that way."
Before leading PaceMate, Rod served as the corporate vice president of Portfolio and Services with Align Technology Inc., which designs and manufactures digital orthodontic products like "Invisalign" for dental professionals.
Rod has held senior executive positions with St. Jude Medical, GE Healthcare, Johnson & Johnson and Bausch & Lomb, and he currently serves on the board of Zomedica Corporation, which creates products for companion animals.
His earlier career experience included leadership as an entrepreneur-in-residence with private equity firm PTV Healthcare Capital, and as president and CEO of Heart Rhythm Society Consulting Services.
Rod is well-versed in corporate operations, leading both large- and small-cap companies through growth cycles, strengthening product portfolios, and accelerating commercial planning competencies.
"Andre would be glad I'm with PanCAN," Rod said. "It's time to pay it forward and be part of decreasing the risk of pancreatic cancer for the minority community."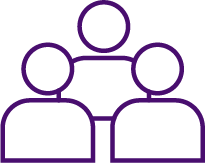 Join the movement to create a better future for pancreatic cancer patients.
Get involved today
.