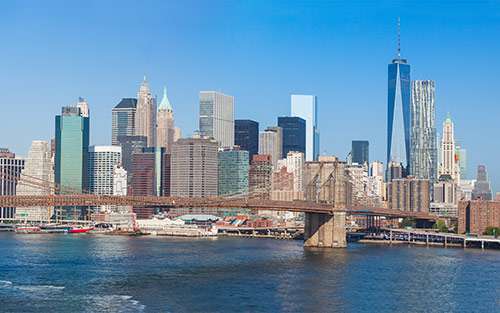 In a move to elevate our national profile and, with it, bring greater awareness to pancreatic cancer and the Pancreatic Cancer Action Network, we opened an office in New York City this month.
Chief Communications Officer Michael Rosen is based in the New York location. Rosen has spent a good deal of his career in the national news media, and has longtime press contacts in New York who he will work with in an effort to further our mission and bring greater awareness to our programs and priorities. New York City is the top media market in the nation.
In addition to allowing us to broaden our organization's footprint and significantly enhance awareness of the disease, this expansion means greater access to donors and prospective supporters in the northeast. It also allows us easier, more frequent access to our fantastic affiliates in New York City and surrounding areas.
If you live or work in the area and know of a story that could be of interest to the media, or if you have a local "connect the dots" opportunity with a potential supporter, please reach out to Rosen any time at mrosen@pancan.org.