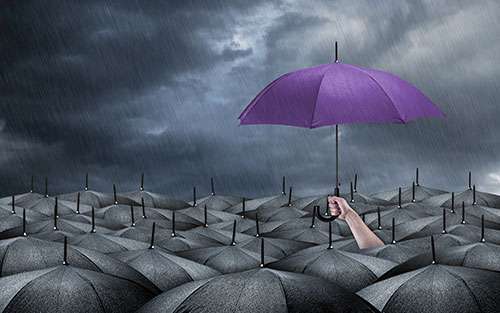 Whether it's hurricanes, storms, wildfires or earthquakes, we're all vulnerable to the risk – and reality – of natural disasters. If you or a loved one is also contending with a disease like pancreatic cancer, the fear, uncertainty and impact of the disaster can be magnified.
Check out some important tips to prepare for and respond to a natural disaster while also facing a pancreatic cancer diagnosis.
Please stay safe and know that the Pancreatic Cancer Action Network's PanCAN Patient Services call center is here to help. Below is a list of services and resources that PanCAN Patient Services Case Managers can provide to pancreatic cancer patients after they are impacted by a natural disaster:
Names of specialists in an unaffected area. Seeing pancreatic cancer specialists – physicians who diagnose and treat a high volume of pancreatic cancer patients – improves outcomes. The Pancreatic Cancer Action Network strongly recommends you consult with pancreatic cancer specialists who have experience diagnosing and treating the disease.
Ways to get in touch with health insurance companies.
Direction to local (e.g., Department of Social Services or Department of Aging) and national (e.g., Patient Advocate Foundation) resources.
Addressing concerns about missing treatments and reminders that safety should be the patient's – and their family's – top priority.
Patients enrolled in clinical trials can face additional stress when schedules and protocols are impacted.
Thomas George, MD, FACP, director of the Gastrointestinal Oncology Program at the University of Florida and principal investigator for a Precision PromiseSM Clinical Trial Consortium site, acknowledged this added anxiety since sometimes patients are told that their treatment schedule on a clinical trial needs to be tightly regimented.
George added: "But clinical trial participants have the added benefit of clinical research team members who are also working hard behind the scenes, in conjunction with clinic and hospital staff, to ensure that treatment schedules are disrupted as little as possible."
It's important for patients to know that regulatory agencies will consider special circumstances and may provide allowances for flexibility in the calendar of events, visits and treatments.
"Please trust that every possible scheduling option is being carefully considered in the patient's favor to maximize continued access to these important clinical trial treatments and ensure their safety," George said. "And please keep your clinical research team members updated on any relocation or evacuation plans so they can help ensure optimal communication."
Pancreatic cancer patients who participate in clinical research have better outcomes. Every treatment available today was approved through a clinical trial. The Pancreatic Cancer Action Network strongly recommends clinical trials at diagnosis and during every treatment decision.
Read more tips for pancreatic cancer patients facing natural disasters.
Contact PanCAN Patient Services for resources and information to help patients and caregivers cope with all aspects of a pancreatic cancer diagnosis.