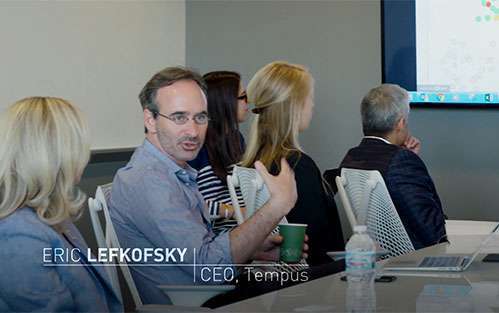 Congratulations to Pancreatic Cancer Action Network (PanCAN) partner Tempus, a technology company building the world's largest library of molecular and clinical data, for raising $70 million in its latest funding round from investors.
This funding will aid the startup company as it compiles large quantities of genomic and clinical data from cancer patients so doctors can use the data to better personalize treatment.
Tempus is utilizing their cutting-edge genomic sequencing and analysis methods for Precision PromiseSM, PanCAN's groundbreaking initiative that will dramatically improve outcomes for pancreatic cancer patients through a transformative, patient-centric clinical trial and research platform that will continuously and rapidly evaluate novel treatment options.
Precision Promise will simultaneously test multiple leading-edge treatments and review outcomes regularly, compared to traditional trials that test only one or two therapies at a time. By partnering with Tempus to do extensive molecular and cellular testing of every enrolled patient's tumor in Precision Promise, PanCAN will be able to rapidly test new treatments and at the same time potentially identify the corresponding molecular alterations to understand which patients are most likely to respond to specific treatments. Through Precision Promise, we will learn in two years what could've previously taken up to 10 years.
"Innovation is at the heart of both PanCAN and Tempus' efforts in the cancer research field and we are thrilled to see the momentum building behind this work," said Victoria Manax Rutson, MD, PanCAN's chief medical officer. "It is a time of great promise for pancreatic cancer research and with partners like Tempus who share our sense of urgency, we are poised to improve treatments for patients."
Learn more about Precision Promise and the renowned researchers, clinicians, diagnostic and drug developers and genomic experts supporting PanCAN to make it possible.