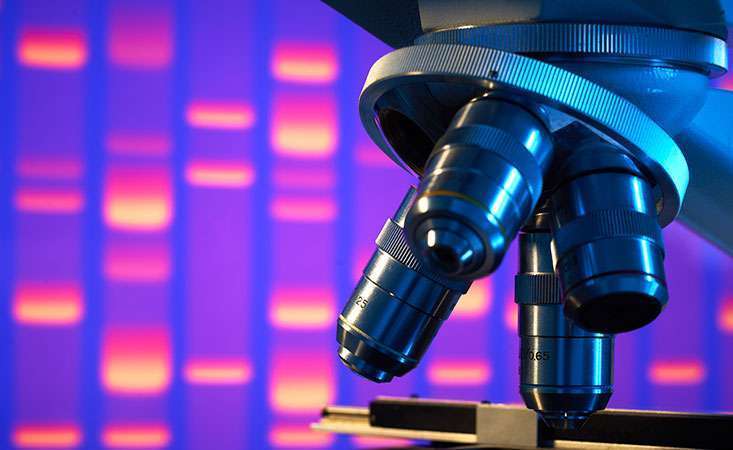 Published today in the esteemed Clinical Cancer Research, a journal of the American Association for Cancer Research, the Pancreatic Cancer Action Network (PanCAN), Perthera, Inc., and colleagues describe encouraging results from the organization's Know Your Tumor® precision medicine service. Precision medicine allows a patient's treatment decisions to be based on the specific biological features of their tumor – and the paper's results suggest that patients who undergo treatment aligned with their tumor's characteristics had improved outcomes.
Through Know Your Tumor, patients and their medical teams receive detailed reports of the genetic and protein changes unique to that patient's tumor. PanCAN strongly recommends molecular profiling for all pancreatic cancer patients, and these newly published results reinforce that position.
"We describe findings from 640 patients who participated in Know Your Tumor between June 2014 and June 2017," said Lynn Matrisian, PhD, MBA, chief science officer at PanCAN, who spearheads Know Your Tumor and is an author on the paper. "We were pleased to find that about 27 percent of patients' tumors had at least one 'highly actionable' alteration."
This means that there is direct scientific and clinical evidence that a certain treatment is especially effective at blocking that molecular feature in at least one cancer type.
"Encouragingly, we observed a significantly extended progression-free survival in patients whose tumors had highly actionable mutations and who went on a matched treatment indicated in their Know Your Tumor report, as compared to patients who went on a treatment that wasn't matched to their molecular profile results," Matrisian said.
She continued, "Progression-free survival refers to the duration of time between initiating a treatment and the patient's disease worsening. Extending progression-free survival provides important time for a patient to feel well, enjoy time with family and friends and regain strength to prepare for their next treatment regimen."
One example of a patient who benefited from participating in Know Your Tumor is Akshay Mehta, MD, an orthopedic surgeon living in the Los Angeles area. He received the shocking diagnosis of locally-advanced pancreatic cancer at the age of 35, as an otherwise healthy young man without family history of any cancer.
Mehta's initial aggressive chemotherapy regimen left him very ill and, unfortunately, did not shrink his tumor. Then, his oncologist recommended molecular profiling through Know Your Tumor. His report showed a very unexpected finding – his tumor was positive for a rare alteration called an ALK fusion.
"We were so fortunate that there is a drug available, that has been approved for other cancer types, that effectively blocks ALK's activity," Mehta said.
Mehta's tumor showed such a dramatic response to the ALK inhibitor that he was able to undergo the Whipple surgical procedure, which was previously not an option for his case. "I'm really grateful that we found that genetic mutation through PanCAN's Know Your Tumor service. That's what made me a surgical candidate, and that's why I'm here today, I think," he said.
On average, patients with highly actionable alterations whose treatment matched their tumor's profile had a progression-free survival of 4.1 months, compared to less than two months for the patients whose tumors had similar alterations but did not go on matched therapy.
"There has been a longstanding notion that precision medicine cannot benefit pancreatic cancer patients," Matrisian noted. "This research exemplifies a changing tide in the way we should treat pancreatic cancer patients, ensuring molecular profiling is an integral part of their treatment journey."
The 640 patients analyzed were treated at 287 different medical practices throughout the country, including both community centers and high-volume institutions. And, these institutions extended across 44 U.S. states.
"Know Your Tumor allows patients access to powerful information that can improve and potentially extend their lives – regardless of whether they are being treated at a major cancer center or a smaller doctor's office in their community," Matrisian said.
She added, "We truly are accomplishing what we set out to do. Hearing stories like Dr. Mehta's is an important reminder of the power this type of analysis has to profoundly impact a patient's life."

Contact PanCAN Patient Services
to learn more about molecular profiling and Know Your Tumor, as well as treatment options, clinical trials, patient support resources and more.
Watch our Facebook Live, breaking down the paper and its significance: