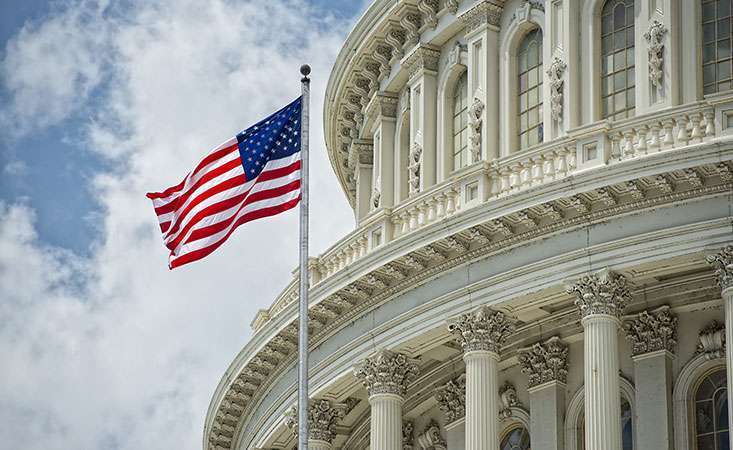 You may have heard that pancreatic cancer has a five-year survival rate of just 9 percent. But here is a stat you may not know– about 80 percent of pancreatic cancer research funding comes from the federal government.
We rely on Congress to secure critical funding for several programs and agencies that further pancreatic cancer research including the National Institutes of Health (NIH), National Cancer Institute (NCI) and the Department of Defense (DoD).
Pancreatic cancer is on its way to becoming the second leading cause of cancer-related death in the United States, but you can turn this around. Together, we can rewrite the future of this disease. To change these statistics, we need more innovative research and more funding. Increasing federal funding will help improve treatment options and outcomes for patients – but we have to ask Congress for it.
Pancreatic Cancer Action Week is June 12-19, and we need you to unite with other passionate advocates nationwide to Demand Better. For Patients. For Survival. For Breakthroughs. Raise your voice during Action Week and urge Congress to make pancreatic cancer a national priority.
The best part is, it only takes a few clicks to join the fight! Here's what you can do to help improve outcomes and create a healthier future for patients and their families:
Send a message to your U.S. Senators and Representative in Congress
Congress controls federal funding for cancer research – so we need to speak up and urge them to make pancreatic cancer a priority. Use our form to quickly send a prewritten message to your elected officials. Take action →
Raise your voice
Get your friends and family involved in the fight! The more people we get to speak out, the more powerful our message will be. Share a graphic on Facebook or Twitter to spread the word. Then, take the next step and use our handy tool to look up your elected officials on social media and send a message to them. Send a message →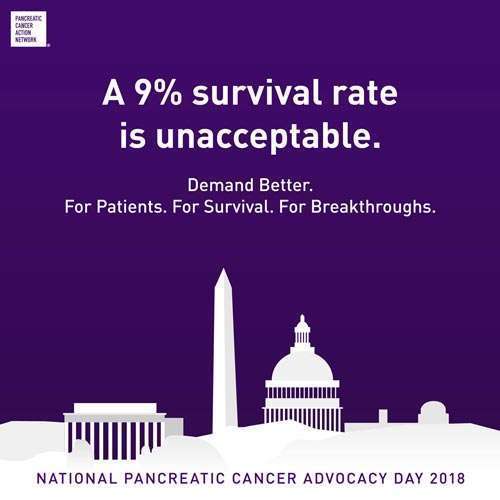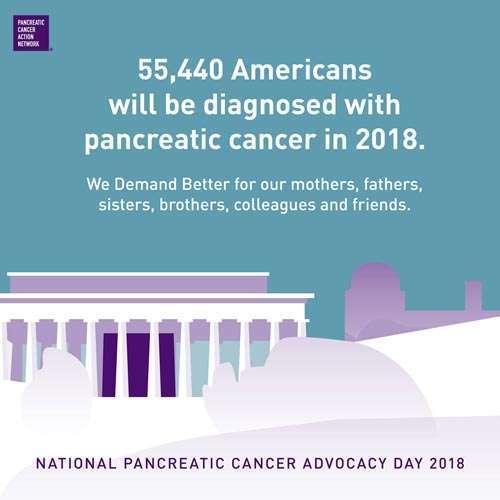 Call Congress on June 19
In one week, more than 600 members of the pancreatic cancer community will be in Washington D.C. for Advocacy Day.  We're asking advocates like you to join in and create a surround sound across the nation so that Congress knows the strength of our movement. Save-the-date for National Call Congress day on June 19 and check back for instructions on how to call in and make your voice heard! Save the date →
Your voice has a huge impact! It's vitally important that we continue to remind Congress of the importance of funding for pancreatic cancer research. So, join in today and Demand Better!