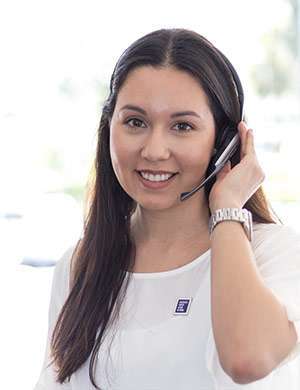 A recent NPR piece highlighted an important topic: cancer call centers. Patients diagnosed with cancer need a lot of information and have many decisions ahead of them. Call centers, like the one featured in the piece and the Pancreatic Cancer Action Network's PanCAN Patient Services, provide patients and their families a place to have their questions answered outside the doctor's office.
There are more than 100 different types of cancer, and each has its own challenges and information. Disease-specific call centers, like PanCAN Patient Services, allow staff members to be well-versed in the patient's diagnosis so that they can give even more precise and helpful information.
For example, it is important for pancreatic cancer patients to see specialists, get a second opinion, have their tumor molecularly profiled, consider clinical trials every time they make a treatment decision and receive supportive care. Finding information about all this yourself can be challenging and time-consuming. Our PanCAN Patient Services Case Managers, however, already know this information. They can answer your questions, provide lists of pancreatic cancer specialists in your area, run a clinical trial search personalized to your needs and enroll you in our Know Your Tumor® precision medicine service for molecular profiling. We also have educational materials developed specifically for pancreatic cancer patients and reviewed by experts in the field.
All our information and resources are provided free of charge.
"I can't thank you enough for this information," a caregiver for a pancreatic cancer patient shared with her Case Manager. "I've been completely overwhelmed and lost on a subject of which I knew nothing about. I finally feel armed as we go back to the doctor this week. I am eager to help my dad in any way possible, and you have already facilitated that at lightning fast speed. This amount and quality of information would have taken me weeks to acquire."
Support for the pancreatic cancer patient is critical to improve quality of life and overall well-being. Having a support system of caregivers, family, friends, healthcare professionals and a PanCAN Patient Services Case Manager is important to address and manage the needs of the patient.
"We have extensive, easy-to-understand information for pancreatic cancer patients and their families to address each patient's needs personally," says Nicole Lise Feingold, MA, director of Patient Services for the Pancreatic Cancer Action Network. "When time is of the essence, the PanCAN Patient Services team uses their knowledge of pancreatic cancer to give patients information that will help them make informed decisions more quickly."
Our PanCAN Patient Services Case Managers have bachelor's or master's degrees in science or medical fields, complete an intensive training program to learn all aspects of pancreatic cancer and undergo continuing education to stay up-to-date. Patients and their loved ones speak with the same Case Manager every time they call.
We share resources and speak with more pancreatic cancer patients than any other organization in the world. Patients and their families have called upon us more than 135,000 times. Many people tell us that they wish they had known about PanCAN Patient Services sooner. We have many resources that are particularly helpful for those recently diagnosed.
More than 53,600 Americans are expected to be diagnosed with pancreatic cancer this year. PanCAN Patient Services is here to help.
Contact PanCAN Patient Services toll-free at 877-272-6226 M – F, 7 a.m. – 5 p.m. PT, or via our contact form.