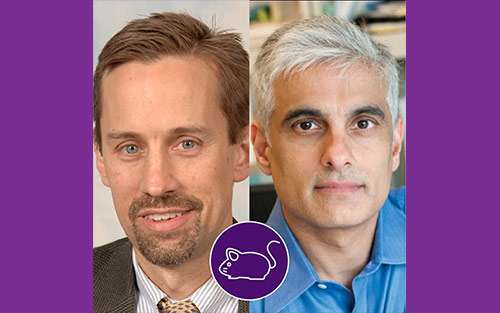 May is National Cancer Research Month!
For National Cancer Research Month, we are highlighting some fantastic research advancements your support has helped make possible. With generous partners like you, the Pancreatic Cancer Action Network has awarded over $35 million in research grants to advance science and medicine and improve outcomes for patients facing pancreatic cancer. Here are a few examples of your impact!
The Pancreatic Cancer Mouse Model Used Today
David Tuveson, MD, PhD -- 2003 Career Development Award
Sunil Hingorani, MD, PhD -- 2005 Dr. Laurence A. Mack and Roselle Mack Career Development Award
Category: Pre-clinical Research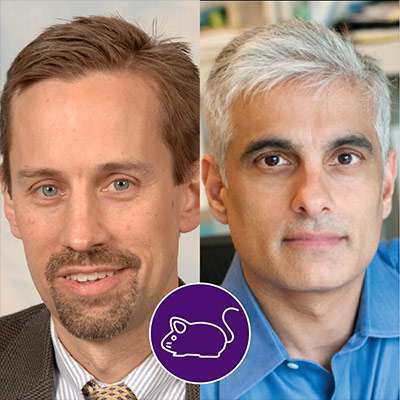 Our grants supported the development of the first genetically-engineered mouse model that accurately mimics human disease progression. The mice are genetically programmed to develop pancreatic cancer that starts with precancerous abnormalities and progresses to invasive and then metastatic disease. Additionally, the mouse model's pancreatic tumors are surrounded by a dense shell that mimics the complex and challenging tumor microenvironment (stroma) in human disease. To this day, this continues to be the mouse model used in labs around the world to advance better treatments for patients facing pancreatic cancer.
Drs. Tuveson and Hingorani received some of our very first early-career funding opportunities, and they are both leaders in the field today. One of the goals of our competitive Research Grants Program is to build the pipeline of researchers focused on the disease and support their early efforts in establishing their research program to focus on pancreatic cancer.
Did you know?
Since 2003, we've awarded over $35 million through a competitive peer-reviewed process -- including 142 grants to 143 researchers at 55 institutions across the country.
Over our first decade of funding research, we supported 92 grantees who went on to publish 1,191 articles in peer-reviewed journals, cited more than 13,000 times. These grantees have leveraged each $1 from us to gain $8.28 in subsequent pancreatic cancer research funding.
New grantees will be announced in the summer of 2017. New grant opportunities open in fall of 2017.
What does National Cancer Research Month mean to you? Join the conversation online by tagging @PanCAN and using the hashtag #NCRM17!
More research highlights coming soon!