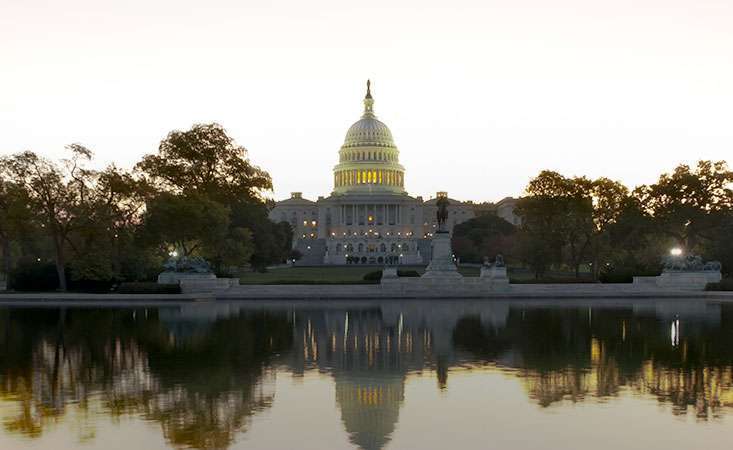 A partial government shutdown has been in place for the past three weeks, and there is still no end in sight.
President Trump and members of Congress have yet to settle their differences on federal government spending, and as long as Fiscal Year (FY) 2019 remains unfinished, congressional action on FY 2020 will be delayed. Lawmakers and staff will not be able to work on any of the FY 2020 bills until all seven of the remaining FY 2019 bills are finalized.
The shutdown does not impact current medical research, as funding for the National Institutes of Health and the National Cancer Institute has already been appropriated for FY 2019.
The partial government shutdown could have an impact on the patient community, in particular as it relates to the drug approval process.
The Food & Drug Administration (FDA) is one of the agencies whose FY 2019 funding bills has not been approved by Congress; the FDA reviews and analyzes data from successful clinical trials to determine whether an experimental treatment should be approved for a specific disease, such as pancreatic cancer. Without government funding, the FDA also may not review new drug applications like Precision PromiseSM, the Pancreatic Cancer Action Network's (PanCAN) adaptive clinical trial.
With the shutdown now entering its fourth week, the standoff doesn't look good for smooth progress on much of anything in the 116th Congress.
During the first half of 2019, House lawmakers will need to work – with their colleagues in the Senate and the White House – to reach a deal to address the debt ceiling and the statutory spending caps to avoid triggering a steep spending cliff, all before finalizing the FY 2020 appropriations bills.
PanCAN's government affairs and advocacy team is laying the groundwork now to ensure when Congress turns to FY 2020 appropriations, Congress knows the priorities of our patient community and we can work with them to advance pancreatic cancer discoveries and improve outcomes for patients.
In Washington, D.C., we are meeting with our congressional champions on Capitol Hill, providing training and resources to advocates so they can meet with their legislators and build relationships with their staff and preparing for National Pancreatic Cancer Advocacy Day 2019.