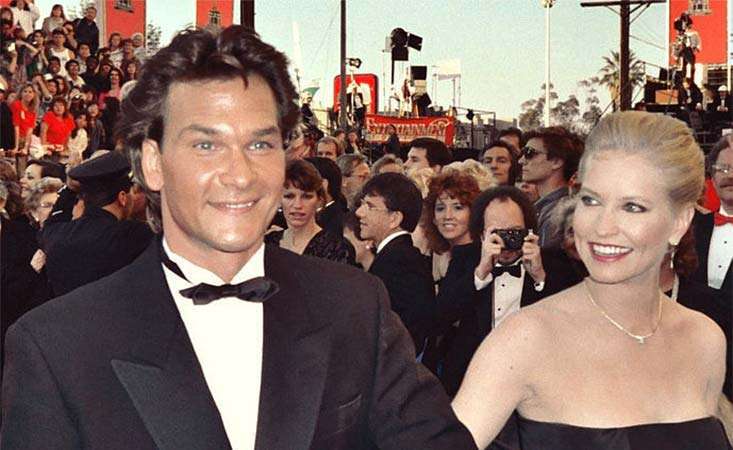 A documentary about the life story of Patrick Swayze is scheduled to debut this weekend – on the late actor's birthday.
Swayze died 10 years ago, in September 2009, after a 20-month battle with pancreatic cancer. The documentary will air on Paramount Network on what would have been his 67th birthday – Sunday, Aug. 18, 2019, at 9 p.m. EDT.
The documentary, "I Am Patrick Swayze," features interviews with several of his former co-stars, including Demi Moore, Rob Lowe and C. Thomas Howell. Swayze's widow, Lisa Niemi, also appears.
Niemi is a longtime supporter of the Pancreatic Cancer Action Network (PanCAN). She has raised much-needed awareness about the programs and services the organization offers to patients and families, and she has donated funds to its mission in the years since Swayze's passing. She's also advocated on behalf of the organization to increase federal funding for pancreatic cancer research.
PanCAN is the beneficiary of funds raised at an upcoming event in Lake Lure, N.C., where scenes from "Dirty Dancing," one of the best-known Swayze movies, were filmed. The Dirty Dancing Festival, is Sept. 13-14 and is celebrating its 10th anniversary this year.
Thousands of Swayze and "Dirty Dancing" fans attend each year. Niemi is slated to address attendees via a pre-recorded video message.
Stacy Widelitz, co-writer with Swayze of the "Dirty Dancing" soundtrack song "She's Like the Wind," and Franke Previte, award-winning co-writer of the soundtrack songs "Time of My Life" and "Hungry Eyes," are both set to appear at the festival.
PanCAN volunteers will also be on hand to answer questions about pancreatic cancer and ways to get involved in the fight against pancreatic cancer in their communities.
Improve outcomes for pancreatic cancer patients with your
donation
of any size.