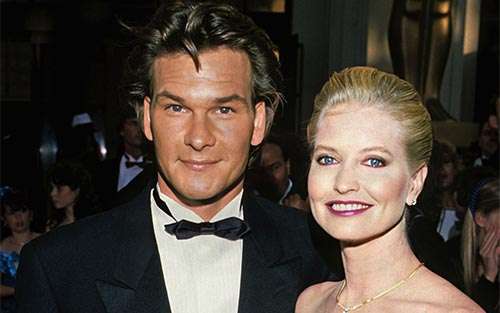 One of our Influencers of Hope, Lisa Niemi Swayze, is honoring her late husband's legacy by donating a portion of the proceeds from an upcoming auction to the organization in order to improve outcomes for pancreatic cancer patients.
PanCAN will benefit from the Property from the Estate of Patrick Swayze auction being held on April 28, 2017 at Julien's Auction in Los Angeles. The auction will feature many iconic movie memorabilia, ranging from the leather jacket worn in the 1987 classic film "Dirty Dancing" and the silk maroon shirt the actor wore in the movie "Ghost."
Patrick died from the disease in 2009 at the age of 57, just 20 months after diagnosis.
"Patrick was beloved by so many people, all over the world," said Julie Fleshman, JD, MBA, our president and CEO. "His public battle with pancreatic cancer created a national conversation and inspired people to take action against the disease. We are thankful for Lisa's continued support of our mission to double survival by 2020."
For more information about the auction, read the full press release.
Images used for this blog are assumed to be in public domain. If you are the owner of an image(s) used in this blog and believe their use on this site is in violation of any copyright law, please contact media@pancan.org.