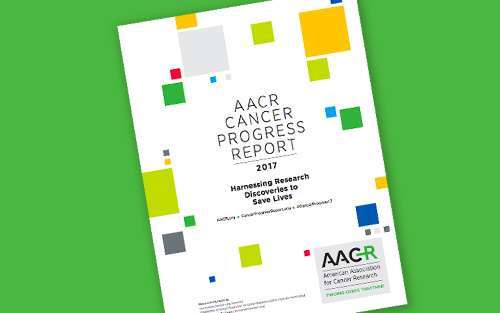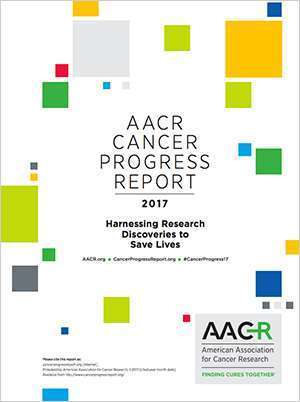 The American Association for Cancer Research (AACR) released its annual Cancer Progress Report earlier this week.
"Research continues to be our best defense against cancer," the report's Executive Summary begins. "It improves survival and quality of life for people around the world by spurring the development of new and better ways to prevent, detect, diagnose, treat, and cure some of the diseases we call cancer."
Although progress continues to be made, and overall cancer death rates are dropping, the report calls out pancreatic cancer as one of the deadliest cancers that is particularly aggressive and has an unacceptably low survival rate.
"Pancreatic cancer has the lowest five-year survival rate of all major cancers, at just 9 percent," said Lynn Matrisian, PhD, MBA, chief science officer at the Pancreatic Cancer Action Network. "But thanks to research being done throughout the country and world, and with exciting advancements being made in other cancer types, we are poised to see much-needed progress toward our goal to double pancreatic cancer survival by 2020."
Matrisian continued: "We commend the AACR for its efforts to support research and to analyze and disseminate outcomes in this important report each year."
One of the advancements highlighted in AACR's 2017 report is the recent approval of Keytruda, the first cancer treatment approved by the FDA to treat any solid tumor type – including pancreatic – with specific molecular alterations.
"Every pancreatic tumor is different. We at the Pancreatic Cancer Action Network strongly recommend molecular profiling of your tumor to help determine the best treatment options," Matrisian said.
Pancreatic cancer patients can learn more about Know Your Tumor®, our molecular profiling service, and its eligibility requirements, by contacting PanCAN Patient Services.
Throughout the report, AACR, the largest and oldest cancer research organization in the world, emphasizes the importance of laboratory and clinical research to improve patient outcomes. Like AACR, PanCAN privately funds innovative research and advocates to ensure sustained and increased federal support.
You can download AACR's full report and read about their key findings here.
We need your help to make sure that pancreatic cancer researchers have the funding and resources needed to make progress toward understanding, detecting and treating one of the nation's deadliest cancers.