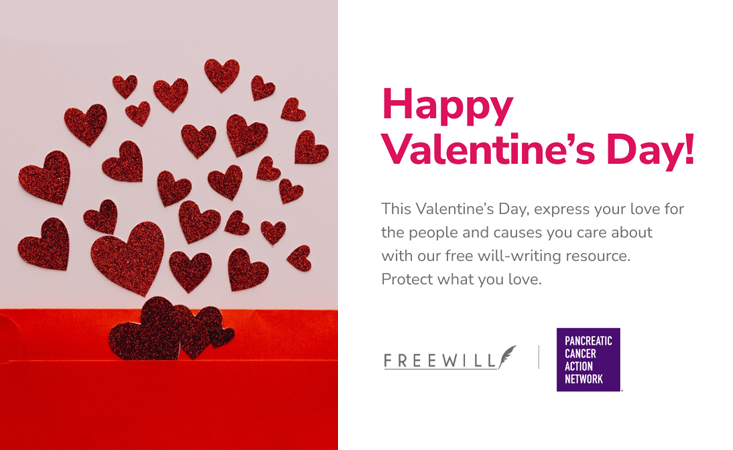 Happy Valentine's Day! Today is a perfect reminder to prioritize the people and causes you love.
At PanCAN, we're prioritizing leading-edge pancreatic cancer research and treatment so that every patient can live longer and have more time with the people they love. And as we do that, we also want to provide our community with the practical resources and support they need for a brighter future.
One simple way you can show your love on Valentine's Day is by creating your will with this free estate planning resource.
Estate planning can feel like an overwhelming and sensitive topic for many families. But it's an act of love that not only protects the people you care about but can also help you make important decisions for the future.
The free resource linked above comes from our partnership with FreeWill — an online estate planning resource that can help you write your will or trust in 20 minutes or less, at no cost to you.
FreeWill's easy-to-use platform has been used by over 400,000 Americans to create their estate plans and make important decisions about their future, on their own terms. You can use the resource completely on its own, or if you prefer to finalize your plans with an attorney, you can use it to document your wishes beforehand to save time and resources.
Take a few moments today to
plan for the future
and protect who and what you love most, forever.