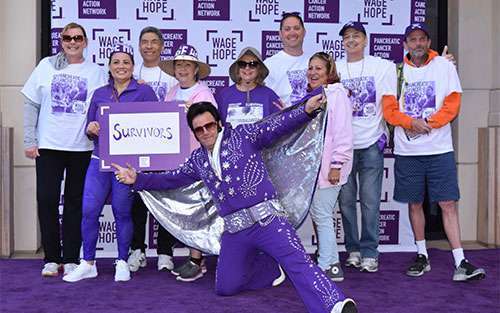 PurpleStride Las Vegas was an incredibly awesome event – so inspiring!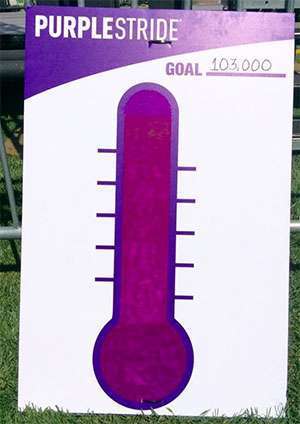 More than 1,100 "purple people" came together yesterday at The Green at Town Square for the run/walk and shared stories, met others in the community passionate about fighting pancreatic cancer and raised (a LOT of) funds to improve the lives of people fighting the disease.
Together, participants raised well over $100,000 – in fact, with event day donations we estimate that they will far exceed the event's aggressive fundraising goal of $103,000! Those funds are vital to our efforts to double pancreatic cancer survival by 2020.
Hats' off to everyone who participated in PurpleStride Las Vegas and did their part to Wage Hope against pancreatic cancer.
Please enjoy some event photos below!