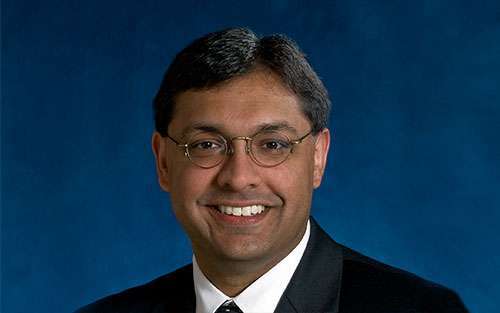 The Pancreatic Cancer Action Network's state-of-the-art Know Your Tumor® precision medicine service offers molecular profiling to eligible patients. Molecular profiling can provide information about the specific changes that cause a patient's normal cells to become cancerous – and these unique characteristics could inform treatment decisions for that patient.
Below, we describe a study recently published in a major journal that reports an unusual genetic change detected in five pancreatic cancer patients' tumors. One of the patients included in the study discovered the presence of this rare molecular alteration due to participation in PanCAN's Know Your Tumor service.
---
In a paper published earlier this week in the Journal of the National Comprehensive Cancer Network, PanCAN grantee Aatur Singhi, MD, PhD, along with a collaborative multi-institutional team led by Nathan Bahary, MD, PhD, reported that several pancreatic cancer patients' tumors showed an unusual genetic alteration that could be therapeutically targetable.
The genetic change is a chromosomal translocation, or rearrangement of genetic material, involving a gene called anaplastic lymphoma kinase (ALK). The protein product of ALK is considered an oncogene, or protein whose function can bestow cancer-like properties onto otherwise normal cells.
Excitingly, ALK inhibitors, or drugs that can selectively block the activity of abnormally-active ALK, have shown effectiveness in other cancer types – and now could potentially be beneficial for a subset of pancreatic cancer patients, too.
"Prior to our study, ALK translocations had not been reported in pancreatic cancer," said Singhi, assistant professor of pathology at the University of Pittsburgh Medical Center and recipient of a 2016 Pancreatic Cancer Action Network Translational Research Grant. "Through comprehensive genomic profiling of over 3,000 pancreatic tumor samples, we identified five patients who were currently fighting the disease whose tumors harbored an ALK translocation."
Singhi went on to report that four of the five patients were treated with ALK inhibitors, and three of those patients showed either stable disease, tumor shrinkage or reduction of a marker that indicates the presence of cancer cells in the body.
.@Aiims1742 Thanks for the commentary! ALK translocations may represent a small subset of PDACs, but certainly targetable #PancreaticCancer https://t.co/bqFrxRr7GI

— Aatur Singhi, MD PhD (@PancPathologist) May 6, 2017
"Molecular abnormalities identified through precision medicine approaches like Know Your Tumor can allow patients and their oncologists to try treatment options that they never would have considered otherwise," said Cassadie Moravek, senior manager of clinical initiatives at the Pancreatic Cancer Action Network. "We are so encouraged to learn that one of the patients involved in this study found their ALK translocation through our service."
Singhi explained that "the prospect of having an effective and clinically-available treatment to offer even a small group of pancreatic cancer patients – a population with so few options – is exciting."
"The next steps are to look back at our molecular data to identify additional potentially actionable subsets that have not yet been identified," he added.
Our PanCAN Patient Services Case Managers are here to help if you have any questions about this study or Know Your Tumor or to address any other pancreatic cancer treatment or disease-related inquiries.